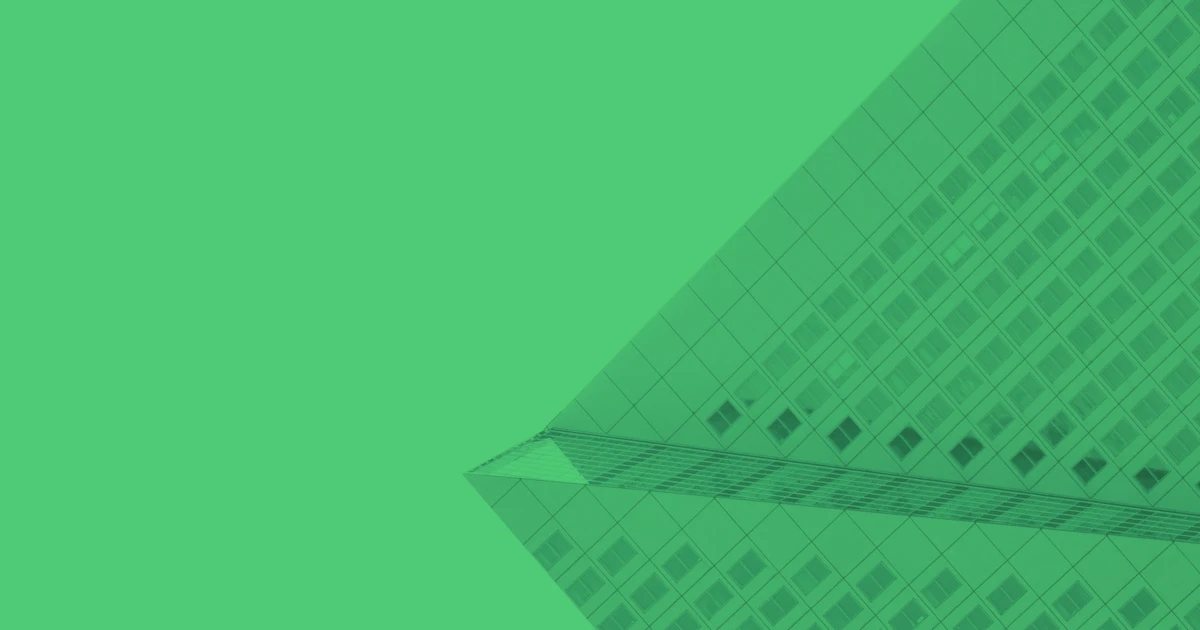 It is clear that e-commerce is here to stay! A report from eMarketer states that international sales in e-commerce are expected to reach $5 trillion for the first time in history by the end of this year. The report also reveals an expected sales growth in the e-commerce market that will pass the $7 trillion mark by the end of 2025.
Therefore, anyone looking to expand their business online should ensure that they pick a reliable, scalable, and easy-to-use e-commerce solution that best caters to their needs. Kibo Commerce and Shopify 2.0 are two of the most popular e-commerce platforms for such business owners. These market-leading solutions combine scalability, productivity, efficiency, and simplicity, giving you all you need to attract customers as well as encourage repeat purchases.
However, our expert analysis shows that Shopify 2.0 outperforms Kibo Commerce thanks to its adaptability, smooth functionality, and release of new theme components, site security, and speed. Are you wondering if you should migrate to Shopify 2.0 from Kibo Commerce? Our detailed review will provide you with 7 reasons why Shopify 2.0 is the best e-commerce solution for your online business.
7 Reasons Why You Should Choose Shopify 2.0 Over Kibo Commerce
Shopify is, without a doubt, the most popular eCommerce platform, with a 32% market share. The platform's comprehensive and beginner-friendly app store provides approximately 7,000 apps that enable store owners to increase functionality and flexibility as they develop their business.
Shopify released its most significant upgrade in June 2021: Online Store 2.0, popularly referred to as Shopify 2.0. Developers working on Shopify applications and themes have plenty of new options with Online Store 2.0. The brand has completely revamped its online store platform and is releasing an innovative set of tools for developers, enabling them to create incredible experiences for shoppers and merchants.
Here are 7 compelling reasons why you should migrate from Kibo Commerce to Shopify 2.0
1. Multi-Channel Inventory and Sales Options
With approximately 37% of customers utilizing social media to investigate a product, ecommerce solutions are rapidly shifting their focus to multi-channel purchasing experiences.
Shopify 2.0 enables merchants to create and customize stores on various platforms, including social media pages, marketplaces, and physical locations. As a result, you may offer your items on many channels to broaden your reach and increase sales. Thanks to Shopify 2.0 multi-selling functionality, you can use the Shopify Buy Button on any website as it provides businesses with interoperable code.
It can also work with its Point of Salesoftware at any market festival, pop-up sale, or brick-and-mortar store. This functionality offers an all-in-one solution for reporting, inventory management, personnel management, etc. Shopify also develops a consolidated dashboard to simplify channel management and reporting.
Although Kibo Commerce features omnichannel selling points that primarily help with inventory, customer interaction, and merchandising. When it comes to fulfilment, it only facilitates 'buy online pickup in-store' purchasing experiences. It also allows merchants to launch curbside pickups, available at an additional cost and requiring 30 days to launch.
2.Impressive Ease Of Use Thanks to Theme App Extensions and Impressive Theme Architecture
Another reason why you should migrate from Kibo Commerce is that Shopify 2.0 has an easy-to-use interface. It features a low learning curve and needs little technical knowledge. Within a few weeks, you will be able to operate the platform and enhance your store.
Shopify 2.0 meets all operational criteria required from a hosted eCommerce solution. This includes security, hosting, backups, maintenance, and more. Initially, Shopify did not have any mechanism that facilitated theme integration. Therefore it had to develop a technique that allowed themes to interface seamlessly across various features. Luckily, now there are theme app extensions that enable developers to increase several extensions and features to the online store. As a result, this improves the overall functionality and interoperability of the website.
Alternatively, Kibo Commerce is also easy to use, but it requires the skill level of developers who understand the ins and outs of the platform to make the most out of it. Although there is no use of codes or heavy customization, it demands a high level of technical knowledge to utilize its features effectively, rendering it less appealing to non-tech customers. Furthermore, Shopify 2.0 requires no upgrade fees, while Kibo Commerce has somewhat costly underlying software and plugins.
3.Innovative App Integrations
An eCommerce platform should enable developers and store owners to personalize and expand the functionality of their online stores by facilitating the easy integration of applications. However, the extent of app compatibility depends on the level of customization provided by the eCommerce platform. It would be best if you considered the following:
How many apps can you install?
Are there plenty of options?
Are the apps easy to integrate?
With over 6000 applications accessible in the Shopify 2.0 App Store, you can quickly locate an app for every need. The store categorizes its massive software catalog into easy to find, goal-oriented categories, enabling convenient searching. As a result, this allows merchants to go through various choices to find what they need.
While Kibo Commerce prides itself on being a unified e-commerce solution, many beginners are likely to find it challenging to use when it comes to functionality and configuration.
Shopify's extensive app library gives for more customization flexibility and convenience. Alternatively, Kibo Commerce might be confusing, and merchants may need more technical knowledge to use the platform, implying a higher financial commitment and operational complexity.
4.Enhanced Security
Any reliable eCommerce solution must have a foolproof security system. The amount of protection you provide also contributes to your brand's trust. With its robust security measures, Shopify 2.0 outperforms Kibo Commerce in this area.
Below are three notable security advantages of Shopify 2.0:
It features an in-built SSL certificate, ensuring that your potential purchasers' information is secure. Furthermore, because Google loves SSL-certified pages, this functionality might help you improve your SEO game.
Its PCI-DSS compliance enables you to process debit and credit card payments securely.
Shopify 2.0 promises 99.98% uptime, eliminating any concerns about a site breakdown during high selling seasons.
Unlike Shopify's built-in security, Kibo Commerce requires you to purchase and install extra plugins to safeguard your business and client transactions. You also have to come up with a remedy for any security difficulties or gaps, which can be inconvenient for your budget and cause client security worries.
5.More Efficient and Quicker Transactions
Over the recent years, there have been numerous advancements in online payment options. While today's youth prefer to pay using digital wallets and cryptocurrencies, older generations prefer paying with debit or credit cards. As a result, the broader the payment methods you provide, the better.
Shopify Payments features a default payment gateway that ensures 3D-safe checkouts using several payment methods, such as Amazon Pay, bank cards, gift cards, Apple Pay, and cryptocurrencies. These payment options are available in more than 17 countries and support several currencies as well.
Kibo Commerce also supports various payment gateways to process different card payments. As a result, it may be challenging, time-consuming, and confusing to set up each payment gateway per card type as required by the platform.
6. More Direct and Accessible Customer Support Options
When it comes to customer support, Shopify 2.0 clearly outperforms Kibo Commerce thanks to its award-winning customer support team. Since it is a global e-commerce solution, Shopify 2.0 addresses any difficulties its users and their customers face using dedicated customer care channels. These include:
Note that various price plans provide access to varying levels of assistance. You can also contact the Shopify Community for solutions to your queries or problems. A thorough support center is also available for frequent questions on the site.
In comparison, Kibo Commerce also has an efficient customer service team. Still, it only provides phone support to European and North American users, a contact form, and mail support. These options are not swift as it may take more than 24 hours to receive a reply from the platform's customer support agents.
7.Increase in Low-Cost Developer Tools
Keeping your online business up and running is no easy task. It would be best if you always stayed up-to-date on coding, SEO optimization, and removing vulnerabilities. Given the nature of these tasks, you might require a group of developers to handle potential maintenance concerns.
The best part is that Shopify 2.0 is very simple to maintain. It features efficient and customizable theme development, automated upgrades, and server maintenance checks. The platform also offers essential security features for free, regular checks and repairs of your site's faulty indexing and broken links while also improving the aesthetic appeal of your business's storefront.
Shopify eliminates the costs of setting up a fully working developer setup thanks to its integrated maintenance tools. It also offers streamlined store development with linter-tuned and real-time Shopify themes through the introduction of Shopify GitHub Integration, Theme check, and an updated Shopify CLI tool. On the other hand, Kibo Commerce requires a certain level of technical knowledge to resolve technical faults and server difficulties.
Discover a More Personalized and Faster Shopify Experience
Shopify created and launched Store 2.0 to provide store owners with more branding and customization options. Its new architecture also improves page performance, which is vital for any business aiming to boost its SEO.
Updating your current store theme or installing a new one are options for transitioning to the new, more improved platform. Shopify created this update to make the migration process easier and more efficient.
Still undecided about switching to Shopify 2.0? Do you need an experienced and knowledgeable partner to help you expand and manage your Shopify store? Please reach out to Trellis for more information on using Shopify and how to benefit from its massive ecommerce ecosystem. Trellis' Growth Spark program is specifically designed with Shopify 2.0 migrations in mind – let's grow together!