China is the world's largest eCommerce market, with over 50% of global eCommerce transactions coming from China, and the Chinese eCommerce market hit $1.62 trillion by the end of 2020, which is double the size of the U.S. eCommerce economy. Chinese eCommerce evolved rapidly over the last five years, and online shopping has been increasing in tandem. Many analysts forecast the Chinese e-commerce market is set to register a solid compound annual growth rate of 12.4%, from US$ 2.1 trillion in 2021 to US$ 3.0 trillion in 2024. The eCommerce market will account for more than 50 % of retail sales; compare with the U.S., that figure will be just 15.0%.
But what exactly does this mean?
What companies are thriving?
What technologies are seperating the winners from the losers?
What does the future of eCommervce behold?
Major Players
The world's largest eCommerce market has been majorly dominated by few big companies such as Baidu, Alibaba, Tencent, Jingdong. Understanding the top eCommerce companies can help other owners through the process of digital transformation.
Baidu, the Chinese version of Google, is the leading Chinese language internet search provider. Baidu's extensive user base and rich experience in the Chinese language search engine make eCommerce a natural step for expansion. Baidu integrates the eCommerce module by launching a shopping function called Baidu Duxiaodian, which has many features similar to Google Shopping. It also provides some innovative tasks that we might not learn from Google shopping. Identical to Google Shopping, visitors can find the products listed by merchants in the search engine results from Duxiaodian once they search information by using keywords on Baidu desktop or Baidu App. Customers can directly checkout through the Baidu Duxiaodian Channel without being directed to the seller's website. Sellers can run Baidu ads to drive traffic to Duxiaodian product pages and direct customer's checkout on the website. However, as we can analyze their ecosystem, Duxiaodian is highly reliant on advertising monetization and probably does not have the free traffic resources like surface across Google.
Alibaba, the world's biggest online eCommerce company, including major subsidiaries Taobao, Tmall, and Alibaba.com, holds access to millions of users and millions of merchants and businesses. Alibaba is one of the most popular destinations for online shopping, and its online sites were around $248 billion last year, which surpassed eBay and Amazon combined. Alibaba groups include three leading platforms: Alibaba focuses on B2B outfit that connects manufacturers to buyers worldwide, Taobao focuses on transactions between vendors and consumers similar to Amazon, Tmall focuses on the middle-class customers selling multi-national brands identical to similar to Amazon Prime.
However, Alibaba has been facing the most consequential moments this year since it was founded two decades ago. Chinese authorities are investigating the company on antitrust grounds as part of a growing crackdown on this tech industry. According to Chinese state news, President Xi Jinping (PS: CNN NEWS) is urging officials to control the Chinese tech champions this year; he called efforts to strengthen anti-monopoly efforts against the online platforms. Alibaba is just too big to maintain business transformation as smooth as many smaller businesses. Innovation is the name of the game and becoming leaner would help Alibabaa tremendously.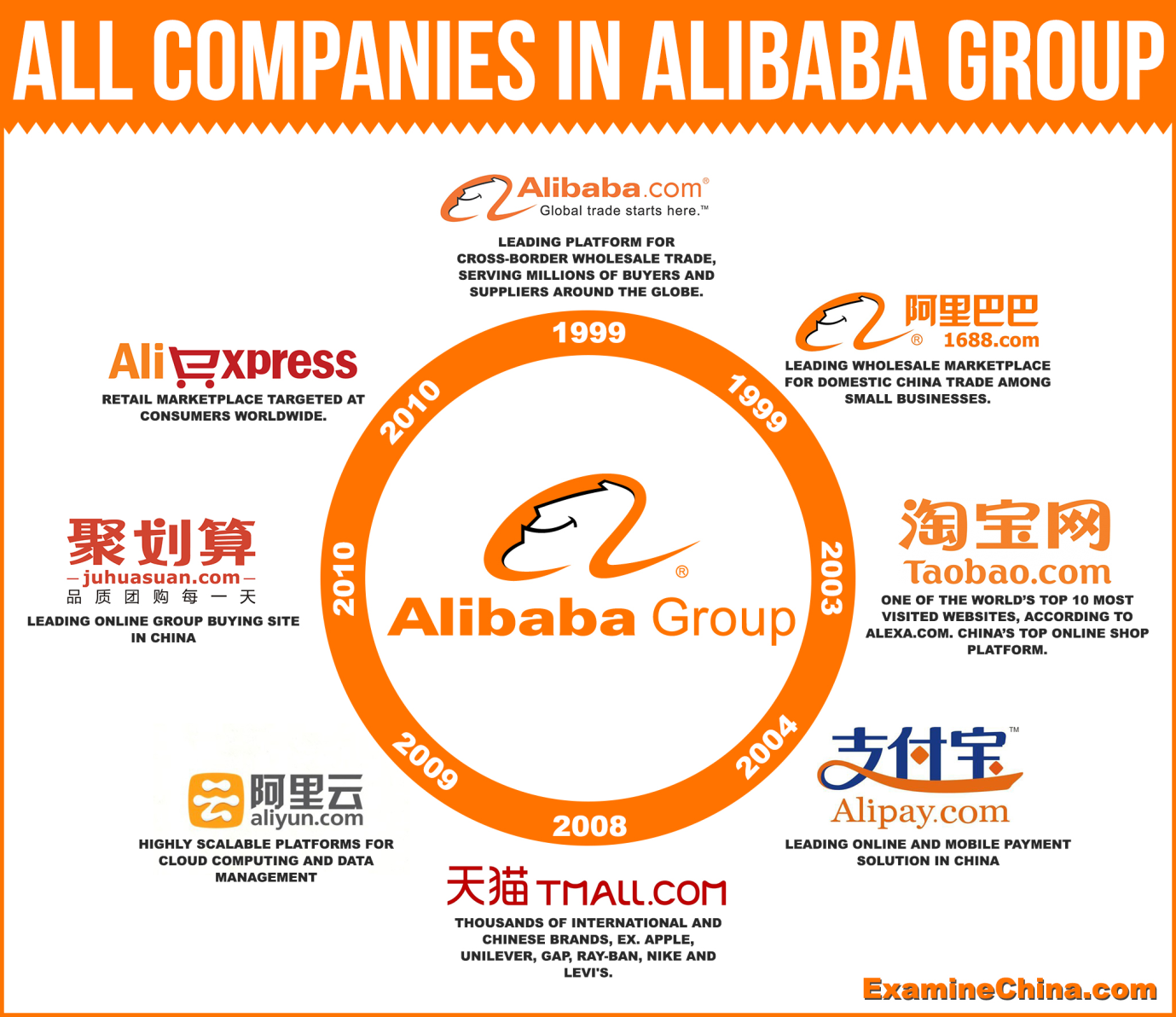 Tencent is widely known for its use cases WeChat and QQ. WeChat has more than 1.1 billion users, which is the largest social network in China. In 2020, Tencent launched a new online shopping feature in the WeChat app called WeChat Minishop to help merchants build online shops on its wildly popular WeChat messaging service in China. This new tool allows the vendor to create an eCommerce mini-program inside WeChat instead of a new app with expensive developers. WeChat Minishop is gradually opening individual stores and then to individual users. Like many users who open a public account on WeChat, they also want every merchant with a business license to open a store on the popular platform.
The WeChat Minishop app was developed to help merchants create small sales programs at zero cost. The WeChat team is responsible for technology and service processes such as product release, order management, transaction settlement, logistics after-sales, and live streaming. This app is not a centralized system like JD.com or Alibaba's Taobao, but it could help Tencent draw smaller businesses away from these platforms. Tencent realized earlier than many competitors that those big eCommerce companies have already grabbed the big piece of eCommerce marketing share. Focusing on creating more sales channels to collaboratively work with small businesses is the future of this industry.
The live video feature built into the programs is another potential for increasing customer shopping experience, people can watch live videos in WeChat as Tiktok, and the product's link can pump up on live videos. Unlike TikTok's youth or lack of loyalty within the user base, WeChat has a giant population of diversified and loyal customers. The live video + Minishop features could significantly increase the conversion rates for vendors.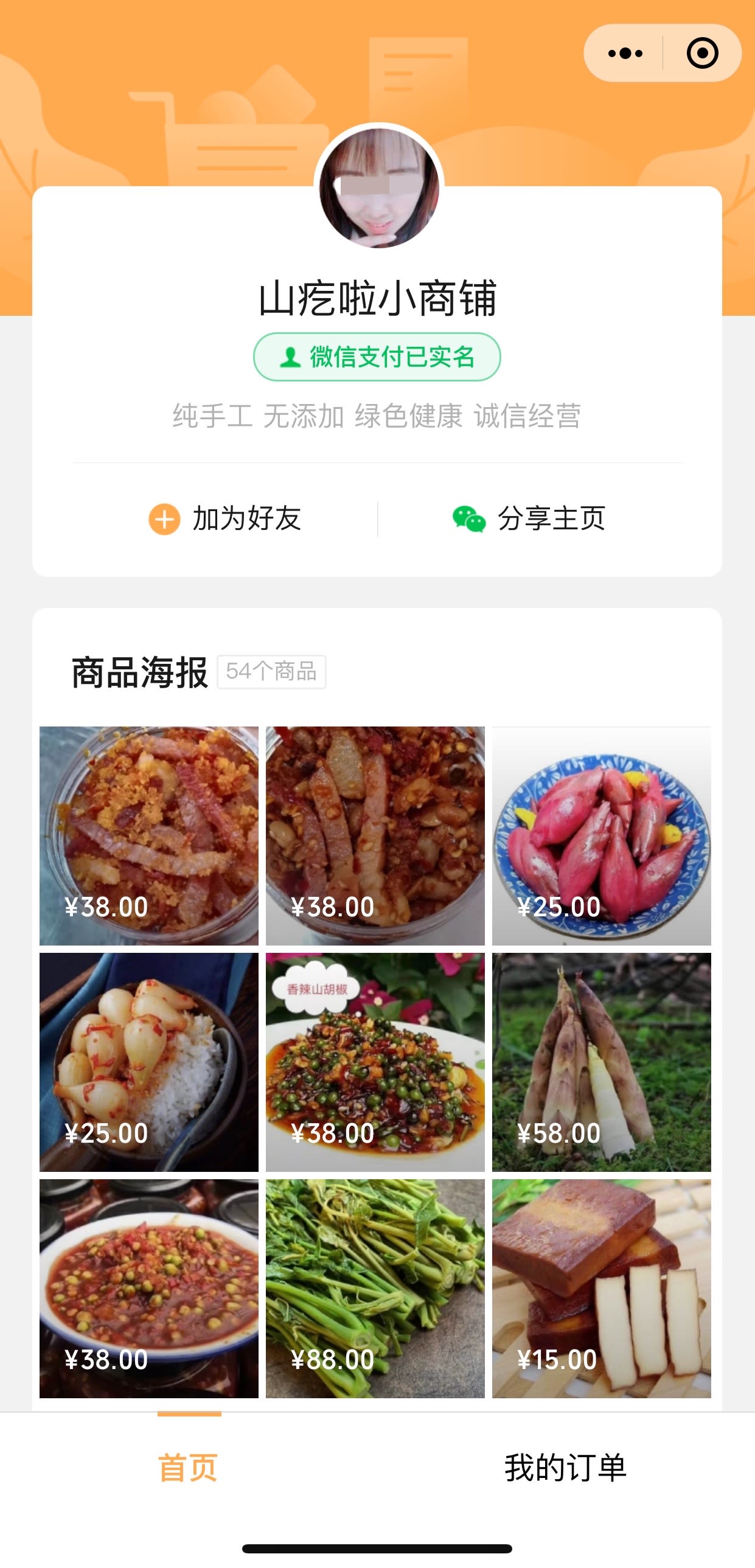 Jingdong, the Chinese version of Amazon, commonly known as JD.com, is the second biggest eCommerce retailer in China, holding around 17% of the market in 2019. Compared with Alibaba's Tmall, JD.com is more focused on direct sales, managing inventories, and fulfilling orders with its own warehouses and logistics. Not as flashy as Alibaba, JD is more tactful when it comes to partnership and building its network across many industries. Walmart and JD have already teamed up in China; Walmart purchased a 5% stake in JD.com in 2016 for US$1.5 billion, and recently holding stake has risen around to 10%. Also, Tencent is another significant shareholder holding approximately 17% of JD's stake. Analyzing the shareholders comparing JD and Alibaba, it is not hard to see that JD has more concentration in the network across industries.
Both JD and Alibaba are giant eCommerce companies in China, and both are facing the challenge of being regulated by the anti-monopoly policy in 2020, but JD is more stable on its route because the broad network is chained JD with many other entities and Alibaba is the main target for being regulated.
Amazon is one of the first online shops in China, and it enjoyed success in the early days with a market share of over 15% around 2011. However, the performance of Amazon is dropping significantly; the Chinese market share dropped from 15.4% in 2008 to the current 0.6 %, and Amazon is shutting down its Chinese marketplace business. Amazon China is currently only servicing narrower products such as overseas products and Kindle books.
There are many reasons why Amazon is thought to be struggling in China. Strong local competitors are one of the major reasons that Amazon China has not succeeded. Therefore, if Amazon China continuity wants to grow in the Chinese market, Amazon China should have the need to create different sale channels and innovate on eCommerce transformation. Amazon China has more potential to make the first move for eCommerce in China compared with other big companies. Amazon China has the solid technical advantage for updating their platforms, staying competitive, and a full eCommerce updating has the chance to take Amazon China back to the peak performance in China. However, it is not looking good for the American titan.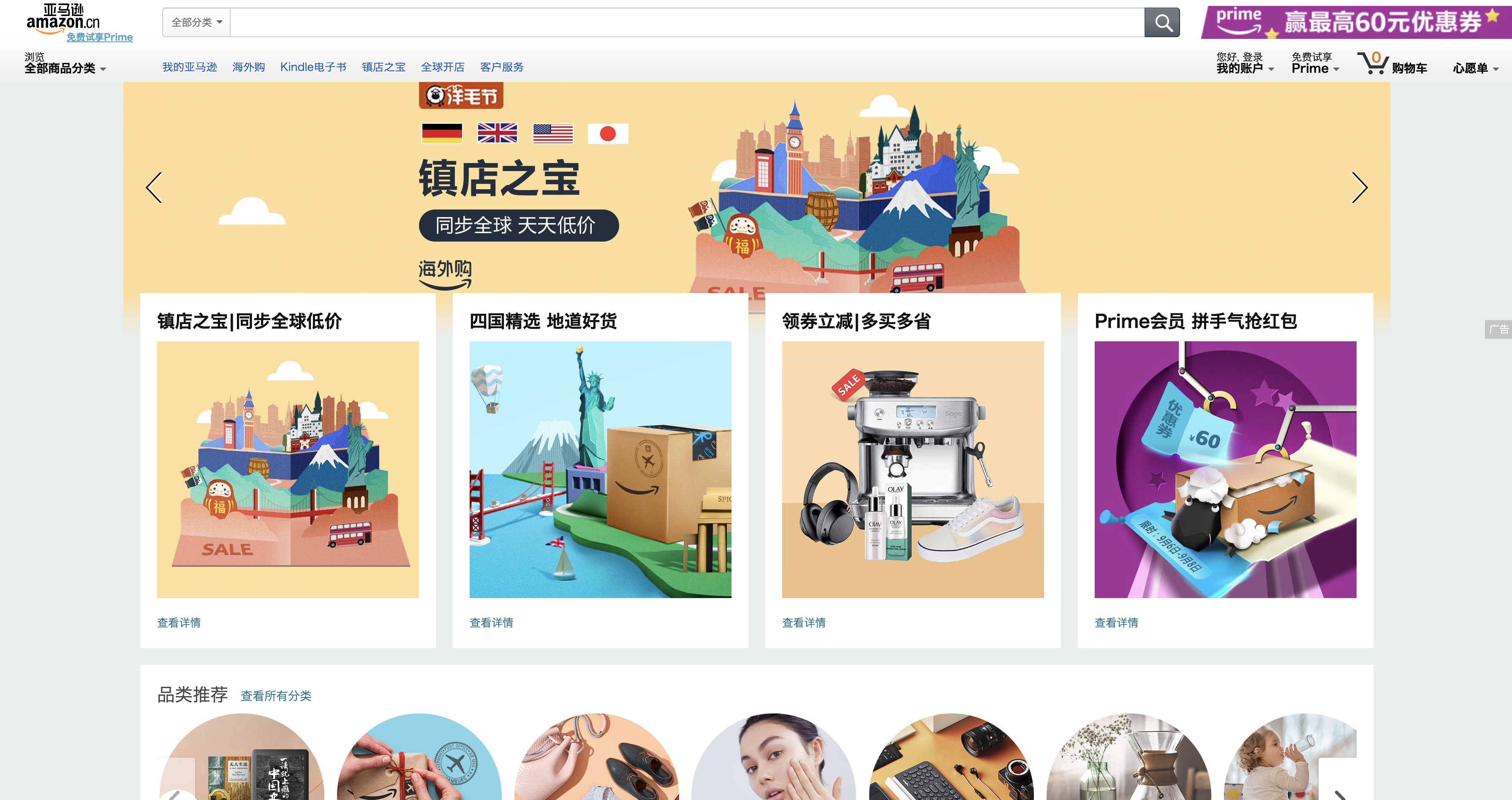 Pinduoduo launched in 2015, majorly operating as an online shopping platform. After the first five years of operation, it grew from a start-up to a company worth 93 billion dollars with an active buyer base of 600 million that generated over $144 billion of gross merchandise value in twelve months. In 2020, Pinduoduo was the second-largest eCommerce platform based on active users, just behind Alibaba. Basically, Pinduoduo is one of the significant competitors in the Chinese eCommerce industry, competing with Alibaba, JD, Tencent. Unlike those giant eCommerce companies, Pinduoduo is more focused on the lower-middle-class buyers in China. Around 65 % of their users are from lower-tier cities in China, which is also the primary reason Pinduoduo can expand dramatically in the past five years. But in general, the products on Pinduoduo have a lower price with sometimes low quality comparing with Tmall and JD.
Pinduoduo is also different in providing a shopping experience to make shopping more interactive and fun, which is the major experience that differentiates from other shopping platforms. Customers are more engaging about sharing products for incentives, daily check-ins for points, a lottery for discounts, small games for prizes, and many other interactive methods to boost customer loyalty, trust, and lifetime value. Pinduoduo is one of the first companies to successfully create a social shopping experience (PS: Investopedia) online in China. If we look at the future of eCommerce in China, Pinduoduo has already made the first move about their platforms with social shopping features. As the pandemic drives the worlds' social lives to the internet, it is an undeniable opportunity for companies to build social shopping features into their eCommerce platforms as Pinduoduo to accelerate the eCommerce transaction for the next decade.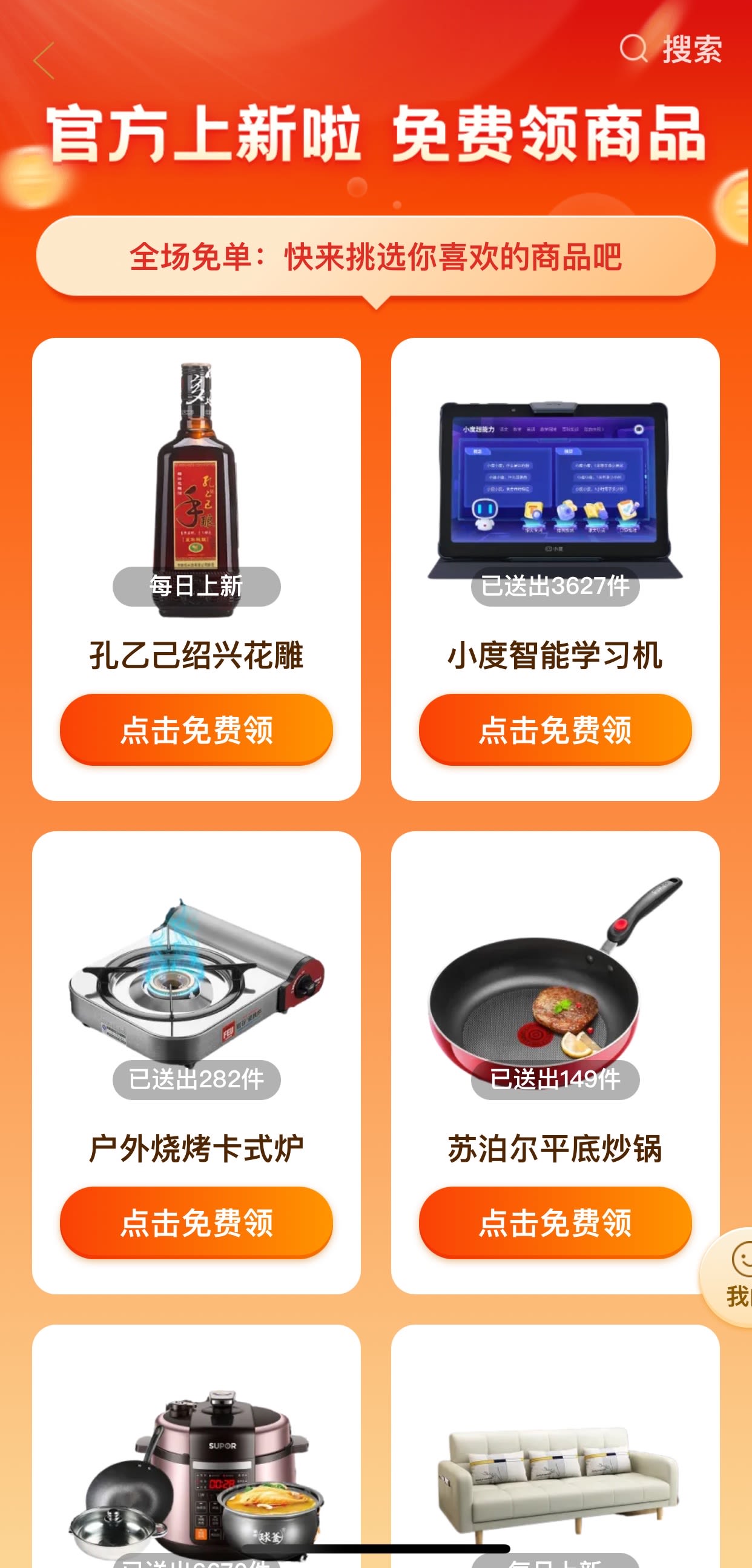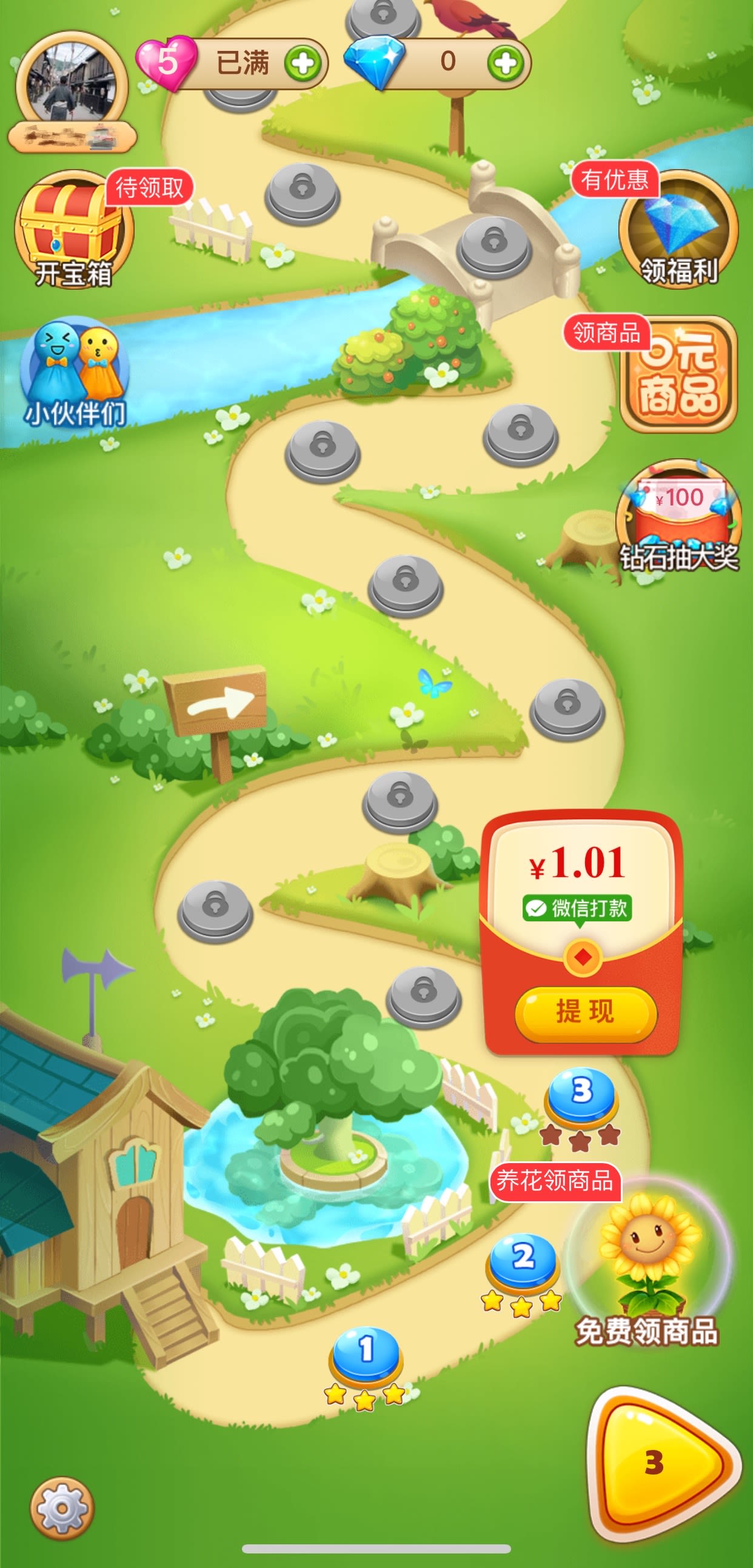 Payment Methods
Beyond the general understanding of those big companies in the Chinese eCommerce market, it is also necessary to look at the payment methods most eCommerce companies use in China. The order fulfillment process is one of the most important components of a successful eCommerce Business and checkout is the foundation of that process. If you plan to enter the Chinese market, it is important to offer you advice on selecting the best payment gateway. There are currently three major payment methods in China, Alipay, Tenpay(WeChat Pay), and Credit cards(UnionPay).
Alipay and Tenpay are third-party payment methods compare with state-owned UnionPay. Both Alipay and Tenpay are similar to PayPal and allows for payments between persons and businesses for both online purchasing and offline purchasing. Tencent develops Tenpay, and Alibaba develops Alipay. In 2019, more than 54% of Chinese shoppers used third-party payment services provided by Alipay and Tenpay, and the other 46% divided almost equally for debit/credit cards and cash payments. Online shopping payment methods have also been dominated by those two providers, of which approximately 90% of online shoppers in China using Alipay and Tenpay.
Tenpay
Almost everyone in China uses the WeChat messenger, which creates the whole ecosystem for messenger, social networks, games, and online shopping (WeChat Minishop) which makes Tenpay increasingly attractive. Businesses integrate with Tenpay because of their vast user base in WeChat. Almost 90% of mobile devices used by Chinese consumers have WeChat on their device, and to use Tenpay only need those users to connect a bank account. However, compared with Alipay, the Tenpay system was created for mobile devices majorly, so integrating Tenpay into a website can be more complicated than Alipay into a website.
Alipay
Alipay, the biggest payment platform worldwide, and usually the first payment method that comes to mind once doing online commerce in China. If comparing Tenpay and Alipay side by side, these two systems share many similarities, such as they both offer online and offline payment options, both charge fees for withdrawals, and both charge similar fees for merchants. However, based on their service and ecosystem, Tenpay is more focused on the daily personal transactions on mobile devices, but Alipay is more concentrated on the business transactions on all platforms. Not like Tenpay, Alipay provide the service of credit card mortgage, which is also one big part of their financial service, and Alipay holding money before the buyer's confirmation. Alipay supports all mobile devices and computer browsers and deals with more currencies. Basically, if we are looking to build a payment method into the platform for the Chinese market, Alipay would be more convenient for doing global eCommerce.
UnionPay
UnionPay is the third-largest debit/credit card provider in the world after Visa and Mastercard. It has an extensive base of long-time clients compared with other payment methods in China, issuing over 5 billion cards a year and working with 165 participating banks in China. Essentially, everyone has a bank account in China that has UnionPay. UnionPay works with all mobile devices and computer browsers and supports almost all currencies. UnionPay is the most accepted Chinese payment method outside of China. However, UnionPay required a physical card to complete transactions both offline and online, which creates some barriers for business money transactions. Also, The merchants' fee is higher because it is the credit card provider. Besides that, UnionPay can also be a good option for connecting the payment methods to your eCommerce platforms.
Big Chinese eCommerce companies continued to seek business transformation. Some have already made the first move on building their platforms to more customized eCommerce platforms for their specific needs and strategy. It is an excellent opportunity to follow up on what that giant company moves and understand the challenge and potentials they are facing. Understanding the Chinese eCommerce companies and the payment methods could help us develop a more competitive strategy focus on the future potential changes in the eCommerce industry even if lunch or connecting business in the Chinese market.
What can American companies learn from the Chinese market?
Getting involved in the Chinese eCommerce market can be complicated, but not impossible. Some new moves could include updating platforms, site internationalization, or integrating a Chinese payment method into your platform to connect your business to the Chinese market. Vendors can attract more customers by diversifying payments, but also aggregate marketing data on Chinese customers.
Companies should also consider modeling certain User Experiences around some of the major company websites.