Full-service
Development you can trust
Developers That Communicate
We believe that success as a modern eCommerce brand relies on strong technological partnerships. Our team is efficient, transparent, and committed to excellence in building premier website solutions for our clients.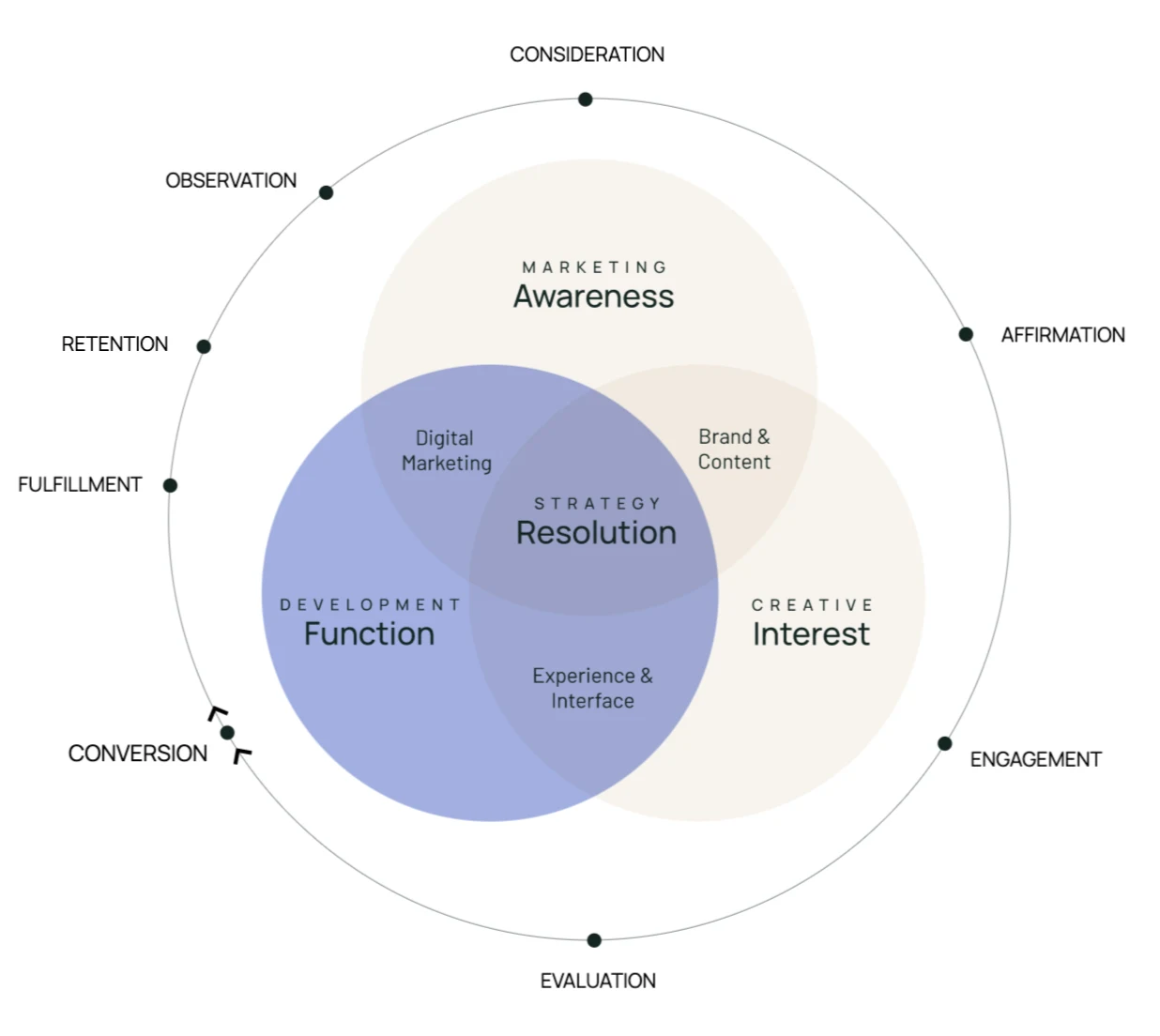 eCommerce Platform Experts
We bring best-in-class expertise in top platforms like Adobe Commerce, BigCommerce, Shopify, and WordPress to stay in keeping with best practices and help you choose the right platform for your needs.
Development That Delivers ROI
Most companies don't know how to measure the value of their development. We can help you create a strategy that justifies your development costs.
Full Service Capabilities
We are experts in platforms like Magento, Woocommerce, Shopify, OrderCloud.io, and Zoey so that we can not only follow platform best practices but also choose the right platform your needs.
Business analysis
Technology recommendations
Project planning
Task remediation
Architecture reviews
Code audits
Performance benchmarking
Sprint and release plans
Requirements capturing
User stores
Test cases
Integration planning
Architecture documentation
Our Process
01
Analyze
Data makes our work as much science as it is art. It brings intention to our decisions and provides certainty through analysis of competitive and consumer insights.
02
Plan
Working across departments and with your brand, we establish a realistic plan for executing the work and determine the milestones of our joint goals.
03
Deliver
Diverse and passionate, our team is able to solve any complicated frontend and backend problem that gets in the way of your eCommerce goals.
eCommerce for Every Type of Customer
We are constantly evaluating the eCommerce landscape to ensure we provide the best platform recommendations to our clients. B2B and B2C needs are very different and we can help with both types of customers.
Business-to-Consumer
Business-to-consumer eCommerce is more competitive now than ever before. We can help you stay competitive by keeping up with the latest eCommerce trends and technologies on the market.
View More
Business-to-Business
We can evaluate your specific situation and provide the most suitable platform for business-to-business eCommerce as well as implement a strategic plan for your eCommerce needs.
View More
We Invest In Strong Partnerships
Trellis provides development services for major platforms and frameworks like Magento, Shopify, BigCommerce, WordPress, and Laravel so that you can take your business to the next level online. We can build websites that scale multi-nationally and to millions of dollars in online sales or unique monthly visitors. We go above and beyond to create unique, compelling, and valuable online experiences for our customers.
View ALL Partners