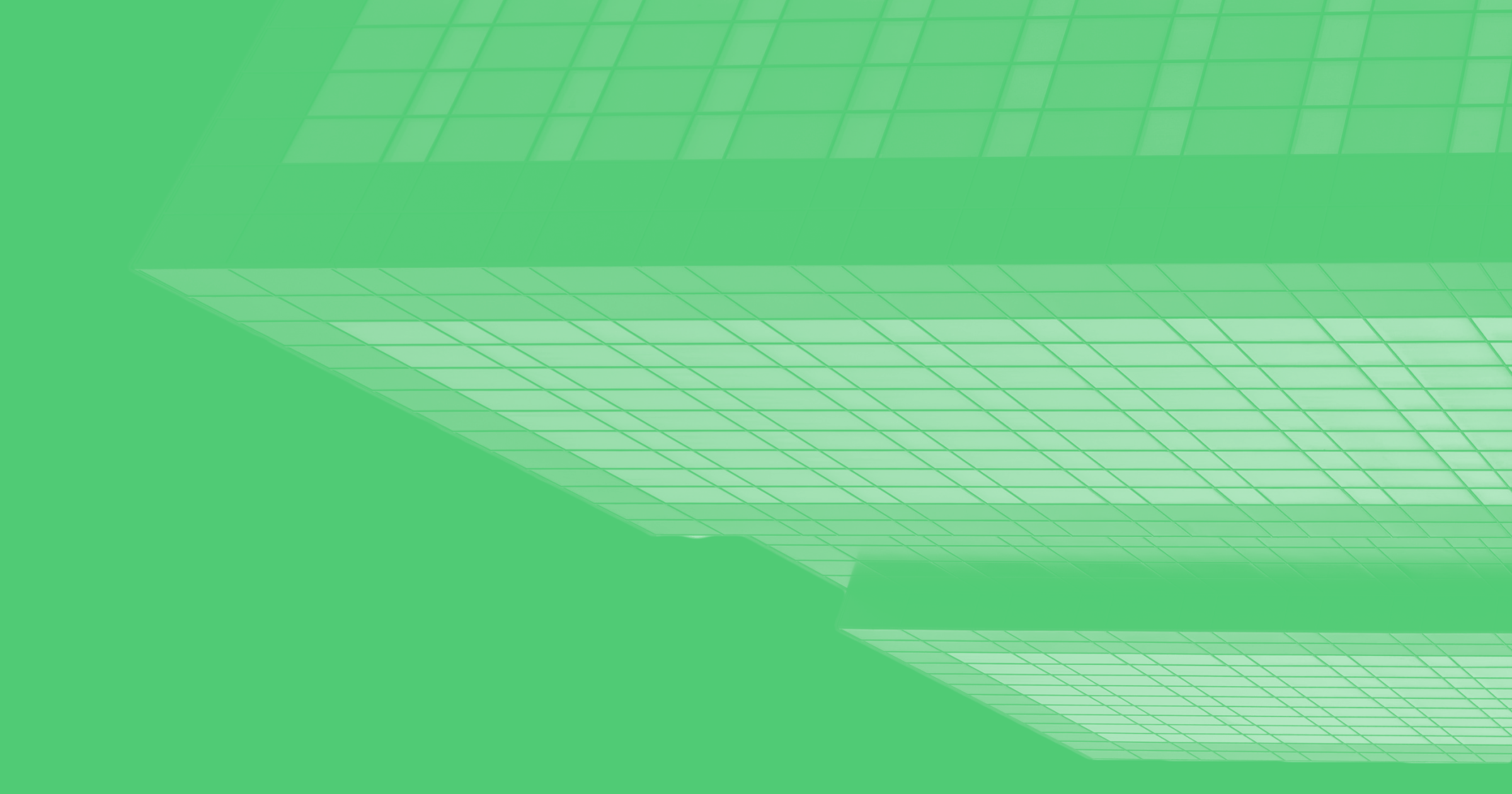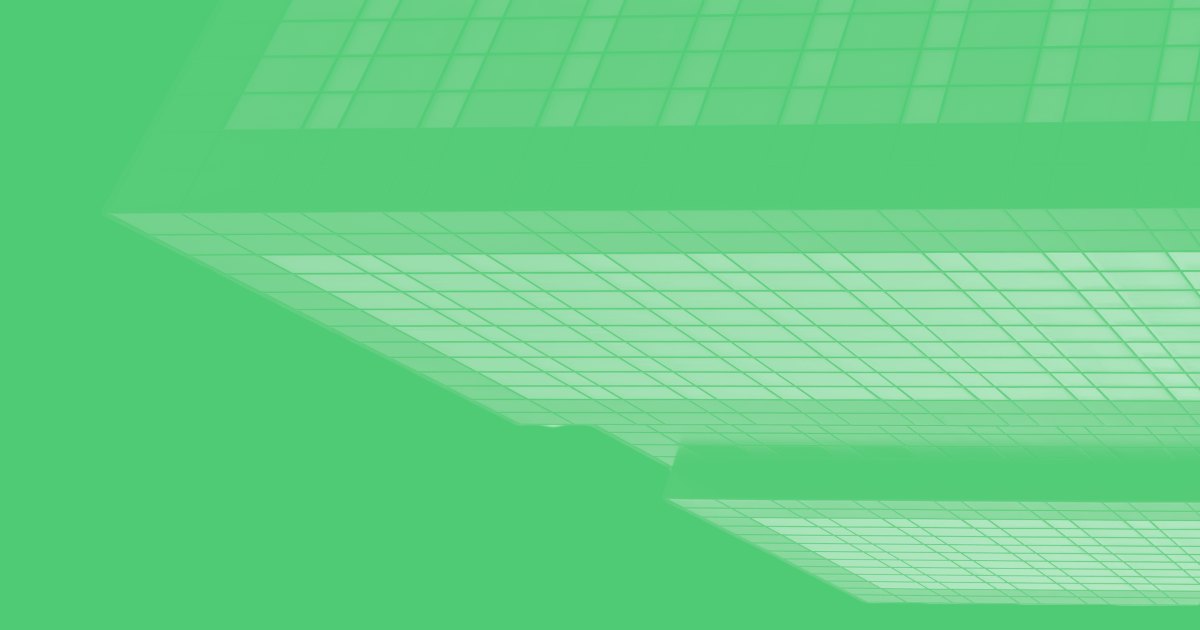 When you are in the services industry, strong project management is one of the most important factors in driving successful projects for your clients. Maximizing operational efficiency is critical if projects are to be completed on time and under budget. Project management is all about assuring that team members are put into a position to work in the most efficient way possible. Achieving said efficiency is easier said than done, but the following project management tools can make the job a whole lot easier.
Jira Software is part of a family of products designed to help teams of all types manage work. Originally, Jira was designed as a bug and issue tracker. But today, Jira has evolved into a powerful work management tool for all kinds of use cases, from requirements and test case management to agile software development.
Jira can be used in a variety of different environments each with unique needs. Jira offers many functionalities that make managing a team easier:
Scrum board
Kanban board
Backlogs
Epics, User Stories, Issues
Time Tracking
Custom workflows
Roadmaps
Advanced search
Permissions
Bug Tracking and more.
We use Jira on a daily basis to track time, tasks, projects, and budget resources.
Trello is a collaboration tool that organizes your projects into boards. In one glance, Trello tells you what's being worked on, who's working on what, and where something is in a process.
Picture a whiteboard, filled with lists of sticky notes, with each note as a task for you and your team. Now imagine that each of those sticky notes has photos, attachments from other data sources like BitBucket or Salesforce, documents, and a place to comment and collaborate with your teammates. Trello lets you access these boards wherever you go. This organizes your thoughts, responsibilities, and projects into a common location for all team members to reference.
Asana is a cloud-based web and mobile application designed to help teams organize, track, and manage their work. The main features of Asana is the ability to create a comprehensive list of tasks, share details on actions that are required and set deadlines for the whole project. This allows everybody to have goals assigned to them and allows the team to work in one common direction. Planning out a project in this manner allows potential risks and bottlenecks to be spotted early on and ensure the project flows as effectively as possible — even if the project was to change halfway through.
The key selling point of Asana is the ability the pull data from several sources and consolidate them all in one space. Asana can be integrated with existing digital solutions such as GMail, Dropbox, Slack, Outlook and over 100 different platforms.
Basecamp is a real-time communication tool that helps teams stay on the same page; it's less for traditional project management tasks (e.g., resource planning and long-term scheduling). With to-do-lists, calendaring, due dates and file-sharing, Basecamp provides a way for teams to keep track of priorities and actionable items.
Since 2004, Basecamp has focused on developing a simple interface in which users can create projects, document progress and manage tasks. It is a web-based software, allowing users to sign in anywhere, any time, either through a web browser or through apps compatible with a large number of mobile devices.
Subscriptions vary in scale, with tiers for increasing amounts of storage and numbers of users. Basecamp is widely revered for its all-in-one solutions and boasts excellent reviews across the industry.
monday.com is a Work Operating System (Work OS) that powers teams to run projects and workflows with confidence. It's a simple, but intuitive, Work OS for teams to shape workflows, adjust to shifting needs, create transparency, connect collaboratively, and stop doing manual grunt work. monday.com makes teamwork click.
monday.com gives teams the ability to build custom work applications for any workflow. You can construct your applications to meet your specific operational requirements and make your platform insanely valuable. From precise project planning to detailed jargon, the platform naturally modifies itself to be 'to each their own.'
It can be used for anything – across teams, departments, leaders and organizations – and for all types of projects and processes.
For each board, you can add columns according to your workflow. Think of the columns as building a process or a way to include the different "blocks" or variables needed to complete the workflow. monday.com offers multiple column types to fit your needs, from a people column to a Status column, check out the list here.
One of the coolest features about monday.com is their Integrations center. With Integrations, you can turn your monday.com account into your personal work hub! Our Integrations allow you to seamlessly connect monday.com to external platforms. This is done by using predefined Integration flows that we've created for you to choose from.
Smartsheet is a software as a service offering for collaboration and work management, developed and marketed by Smartsheet Inc. It is used to assign tasks, track project progress, manage calendars, share documents, and manage other work, using a tabular user interface.
Smartsheet uses spreadsheets, referred to as sheets, as the basis of everything it does, but the difference between Smartsheet and spreadsheet programs like Microsoft Excel or Google Sheets is that Smartsheet has all sorts of collaboration functionality incorporated into it.
Beyond standard spreadsheet functionality, here's what you can do with Smartsheet:
Collaborate: You can invite other project team members to collaborate on a sheet, which means they can either view or edit the sheet.
Set up alerts: You can set up notifications and reminders for tasks within the sheet.
Attach files: You can attach files to the overall sheet or to a row (or task) in the sheet. The files are stored on Smartsheet's servers and are accessible when you or collaborators log in to Smartsheet and view the sheet.
Have discussions: You can set up discussions for the project as a whole or for certain tasks. These discussions are stored within the sheet.
Request updates: You can request updates from collaborators on the progress of their assigned tasks from within the sheet.
Set up web forms: This enables you to set up feedback or survey forms and have the responses users give to automatically populate into a sheet.
Publish the sheet: You can make the sheet available via an external URL so that anyone can see it.
Mavenlink is a project management software platform built for project-based services organizations to bring together people, projects, and profits. It is ideal for professional services teams that need an innovative online resource management and project management software.
By combining project management, collaboration, resource management, time tracking, and project financials in one place, Mavenlink provides a better way to manage resources and projects.
It is equipped with a simple, intuitive platform to manage all your team and project activities. Team collaboration features centralize and prioritize all conversations, activities, tasks, and financials in one convenient location.
At the same time, Mavenlink stores, organizes and shares all files related to your projects in one place. Part of its Project Management feature is the Gantt Chart. It gives users visualization of each project's tasks and timelines. You can also drag and drop tasks into the chart to adjust deadlines and durations.
To ensure a more seamless workflow, you can integrate it with other business systems and applications including G Suite, QuickBooks, and Slack among others. Mavenlink prices start at $19 a month.
Mavenlink is currently available only in the USA, Canada, United Kingdom, and Australia. This tool is used by leading brands such as Salesforce, Grant Thornton and Cornerstone.
Teamwork is a cloud-based project management solution that provides businesses functionalities to manage different operations of a project. Features include task lists, time tracking, file uploads and messages. Teamwork helps teams manage group objectives, communicate and establish business processes.
Teamwork's project scheduling feature allows project managers to define project tasks, assign them to people and track in-progress assignments. The solution also features document management, which allows users to share documents within the team through an online portal.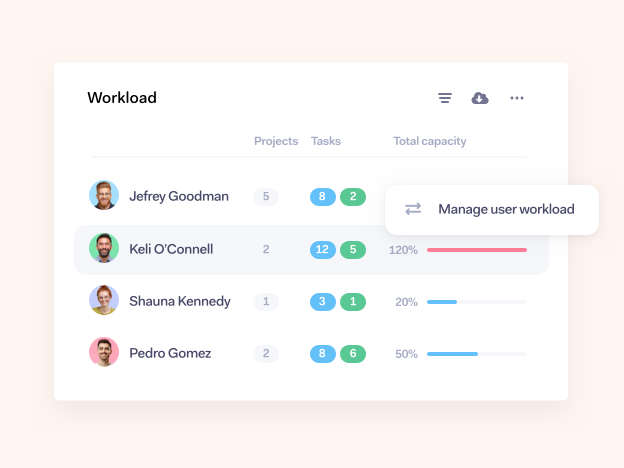 The client billing feature allows users to generate invoices based on hours worked and expenses incurred. Dashboards provide visibility into project objectives, while project collaboration features enable communication through mobile devices so team members and project managers can oversee project execution remotely.
Wrike is a versatile online project management and work collaboration platform that enables teams to deliver work with speed and efficiency. It has tools that allow users to simplify project planning, centralize communication, and streamline workflow, even when remotely apart. Easily view the status of all your teams' projects with real-time reports. It has the flexibility to allow growing companies to scale, or to quickly implement ready-made solutions to specific requirements, such as agile project management, marketing, or professional services automation.
ClickUp is a cloud-based collaboration and project management tool suitable for businesses of all sizes and industries. Features include communication and collaboration tools, task assignments and statuses, alerts and a task toolbar.
Our project management team uses some of these tools daily. Which tools do your team find most effective?