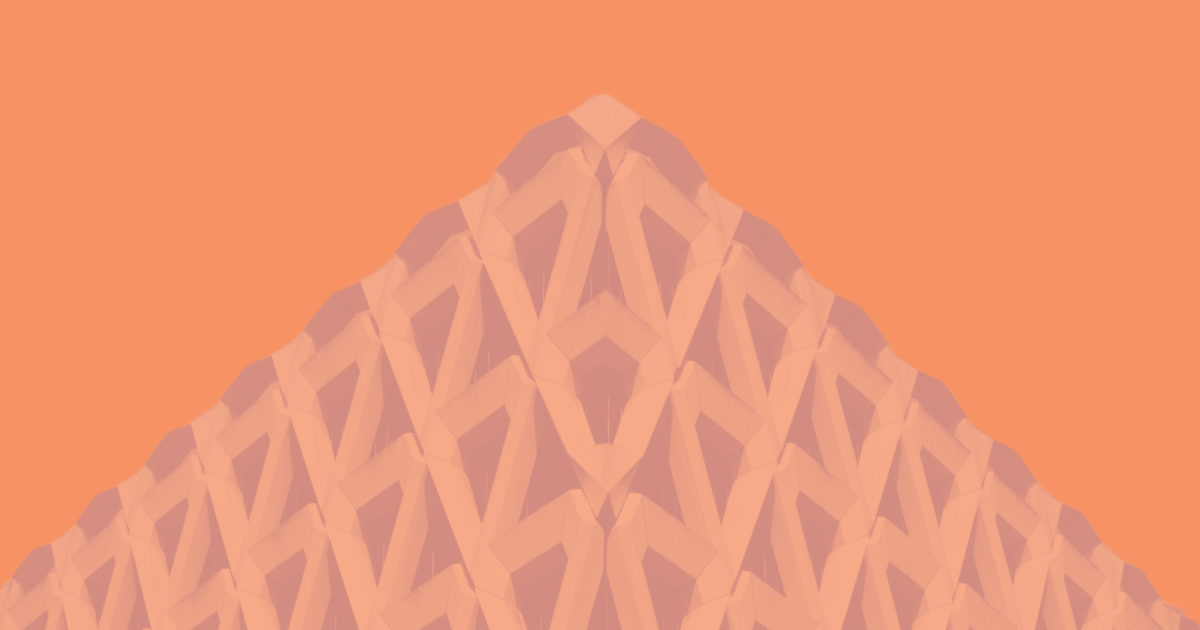 This list is only reserved for parent companies headquartered in Massachusetts or Greater Boston, not subsidiaries or sub-brands. Tech giants like EMC that recently got acquired by Dell will no longer be included in this list since Dell is headquartered in Texas, even though the major EMC division is still in MA.
The goal of this list is to focus on Boston Based companies who have stayed true to their Boston and New England roots by staying headquartered and not moving like Facebook and Dropbox. These are not actually part of subsidiaries or larger companies headquartered elsewhere. You can see my old list from 2016 here.
Here are the top tech companies going into 2020 headquartered in the Boston area so far:
Formlabs
Formlabs is one of the largest 3d printing companies in the world and has recently received valuations of over 1 billion dollars. They are doing extremely well and are considered one of the Unicorns of Boston. Formlabs targeted professionals who needed more precise parts for more complicated 3-D printing projects. I wouldn't be surprised to see them IPO in the future and become another staple of the Boston tech community.
Market Cap:  1.4 billion valuation
2018 Revenue: 125 million
2019 Revenue (Projected): 130 million
SkillSoft
Skillsoft is a trusted partner and leading global provider of high-quality, innovative, cloud-based learning and performance support resources. Enabling organizations to achieve competitive advantages through superior enterprise-wide knowledge and skills. Skillsoft eLearning programs can elevate and enhance the skills necessary to capture maximum value from those using the software.
Market Cap: 1.06 billion
2018 Revenue: 723.4 million
2019 Revenue (Projected): 800 million
Toast
Toast is a restaurant point of sale and management system that helps restaurants improve operations, increase sales and create a better guest experience. By combining point of sale, front of the house, back of the house, and guest-facing technology with an unrivaled commitment to customer success we enable our community of restaurateurs to delight their guests, do what they love, and thrive. They have grown to over 2000 employees and have become the leading cloud-based restaurant management platform in the world with series D funding secured at 215M.
Market Cap: 2.7 billion private valuation
2018 Revenue: 180 million
2019 Revenue (Projected): 350 million
DraftKings
DraftKings is an American daily fantasy sports contest and sports betting provider. The company allows users to enter daily and weekly fantasy sports-related contests and win money based on the individual player and team performances in five major American sports. With investments directly from the MLB becoming the first major sports organization to become affiliated with daily sports gambling. DraftKings is in direct competition with Fanduel but edges them out in terms of revenue in 2018.
Market Cap: 1.5 billion
2018 Revenue: 14 million
2019 Revenue (Projected): 16 million
Klaviyo
Klaviyo is a growth marketing platform created for online businesses — featuring powerful marketing automation and a revenue-driving email platform. Their Boston based team focuses on customer data to deliver the best experiences across all marketing channels including email. Their services constantly evolve making their clients smarter and giving them more opportunity for growth. 
Market Cap: NA
2018 Revenue (Projected):  48.6 million
2019 Revenue (Projected): 50 million
Drift
Drift is a conversational marketing platform, helping businesses communicate with their customers with live chat and automated marketing campaigns. Drift focuses on tracking your leads and contacts and on setting up a personalized communication. In April, the company also secured a $60M Series C investment, led by Sequoia
Market Cap: NA
2018 Revenue: 45 million
2019 Revenue (Projected): 50 million
Salsify
Salsify is a Product Experience Management (PXM) tool that empowers brand manufacturers to deliver the product experiences consumers demand anywhere they shop online. The software leverages the product as a digital asset and product information tool rolled into one. Salsify has a flexible approach to data modeling and is designed to fit seamlessly into any ecosystem. Their original experience in the eCommerce space has certified them pioneers of the space and as true digital experts.
Market Cap: NA
2018 Revenue: 125 million
2019 Revenue (Projected): 125 million
Acquia
Acquia is the leading in Drupal cloud hosting. They host a huge percentage of top Drupal sites and are a major company pushing the Drupal platform forward. They have surpassed one hundred million in revenue and may likely go public in the near future. They are certainly one of Boston's top tech companies employing around one thousand employees and having stayed loyal to the Boston area since their inception, not moving to another city like Facebook or Dropbox.
Market Cap: 280 million
2018 Revenue: 160 million
2019 Revenue (Projected): 180 million
Care.com
Care.com is the leading online resource for finding a caretaker for a young child or elderly person. They have since grown into a public company employing over one thousand employees and growing. Founded in 2006 in the Boston area, Care.com continues to reside just outside of Boston in the Waltham area. They continue to grow every year as a leading technology company not only in Boston, but in the world in their industry.
Market Cap: 395.22 million
2018 Revenue: 192 million
2019 Revenue: 205 million
Hubspot
Hubspot is a worldwide brand that has taken the industry by storm with its coinage of the term, "inbound marketing." Inbound marketing refers to building a marketing engine that drives customers to you via search, and other organic means, rather than cold calling leads. They have since launched a great CRM that is free, and are constantly innovating on their product lines. With strong YOY growth, they are poised to be a leader in the marketing automation space for years to come.
Market Cap: 6.13 Billion
2018 Revenue: 513 million
2019 Revenue (Projected): 550 million
Logmein
Logmein is originally known for its log in product that allows you to remotely access your computer from other locations. They have since grown into a much larger SaaS company. Logmein has now acquired Citrix the Goto product family. They also recently shut down their cloud storage service, Cubby, most likely due to competition problems from platforms like Google Drive, Dropbox, and Box. They are a Boston based company with headquarters right in the Boston proper area.
Market Cap: 3.38 billion
2018 Revenue: 1.024 billion
2019 Revenue (Projected): 1.2 billion
Endurance International Group
Endurance International Group has been a strong technical company in the Boston community for a long time now and runs major hosting companies like Hostgator and Bluehost. They recently acquired Constant Contact which is why they are no longer on this list, as they are simply a subsidiary of EIG. EIG is focused on helping small businesses and now has over 5 million customers worldwide, a massive amount of small businesses in the world.
Market Cap: 585.5 million
2018 Revenue: 1.145 billion
2019 Revenue (Projected): 1.12 billion
iRobot
iRobot is as cool of a company as they sound. As if they were from the future, they create robots that literally clean your house. They now have robots for cleaning your rugs, mopping your floors, cleaning your pool, and cleaning your gutter. It will be interesting to see what Robots will be on the docket for the future as their capabilities grow and they can handle larger responsibilities.
Market Cap: 1.394 billion
2018 Revenue: 1.092 billion
2019 Revenue (Projected): 1.1 billion
Tripadvisor
Tripadvisor, one of the largest online travel companies that helps millions of people around the world find and get to where they want to go, is a staple of the Boston tech community. With a new massive office in Needham, Tripadvisor is poised to continue to grow in the travel space for years to come. They have taken a recent hit in the market, having struggled to grow revenue at their previous pace, but I am sure they will get back on track in the years to come.
Market Cap: 4.409 billion
2018 Revenue: 1.6 billion
2019 Revenue (Projected): 1.7 billion
Wayfair
Wayfair is one of the most successful Boston based eCommerce companies. With revenue increasing into the billions, they are one of the leading eCommerce focused companies in the US and will soon be a larger player in the IR 1000 list. Their growth rate is fairly substantial from an eCommerce perspective and they should become the online leader in home furnishings for the foreseeable future in the United States.
Market Cap: 7.834 Billion
2018 Revenue: 6.8 billion
2019 Revenue (Projected): 7.4 billion
Akamai
Akamai is a leading cloud delivery network company that powers some of the largest businesses in the world. Their CDN network is massive with locations all over the world. Akamai is certainly a leader in the CDN space and will likely stay atop the space as the dominant force in the enterprise for the foreseeable future, despite new startups trying to eek their way into the space. As a Boston headquartered company they are clearly one of the largest Boston tech companies out there with a strong market cap and annual revenue.
Market Cap: 13.87 billion
2018 Revenue: 2.714 billion
2019 Revenue (Projected): 3 billion