Trellis Receives 2022 BigCommerce Agency Partner Award for Excellence in Delivery

Kate Dubovikova

Kate Dubovikova
(Malden, MA) March 10, 2023 — Trellis, a full-service eCommerce digital transformation agency, announced today that it has been named the Excellence in Delivery Award winner in the 2022 BigCommerce Partner Awards (Americas) for their outstanding work in building a website for Starwest Botanicals, a leading provider of high-quality botanicals and herbs. The new website has already shown a 5.6% increase in conversion rate and unified both B2B and B2C user experiences.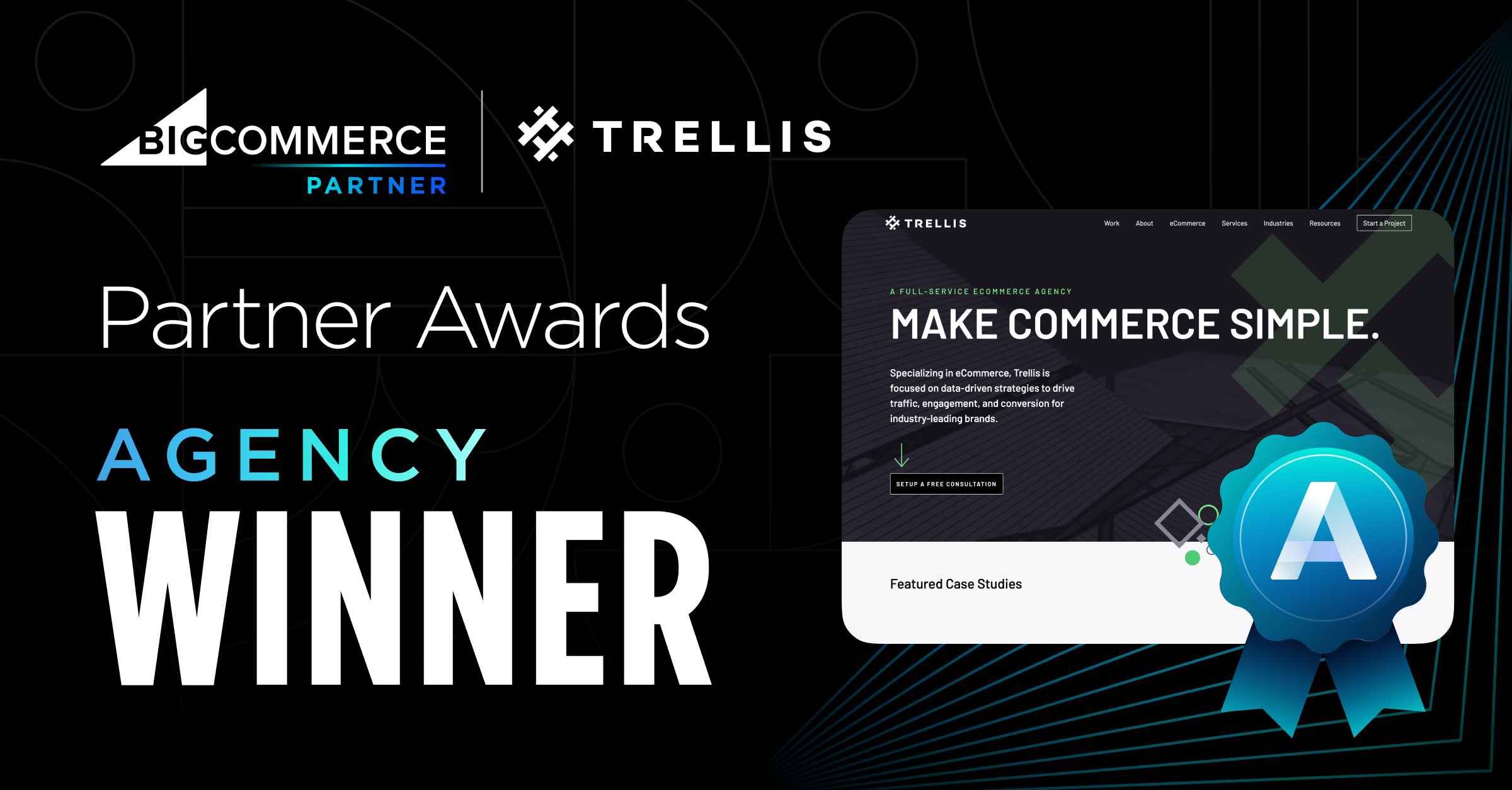 Presented by BigCommerce (NASDAQ: BIGC), a leading Open SaaS ecommerce platform for fast-growing and established brands, the annual awards program recognizes top-performing partners among BigCommerce's global network of more than 2,800 agency and technology partners for their exceptional work empowering BigCommerce merchants to build, innovate and grow their businesses. Trellis has been consistently demonstrating the ability to successfully launch their clients' BigCommerce storefronts on time and within budget, with high levels of customer satisfaction.
"Nearly 5 years in the making, this award signifies the tireless joint efforts between BigCommerce and Trellis to build digital ecommerce experiences that challenge what is possible on the platform," said Jared Shaner, Partner and CRO at Trellis. "We are humbled for this recognition and look forward to what the future holds with this crucial partnership as it continues to grow."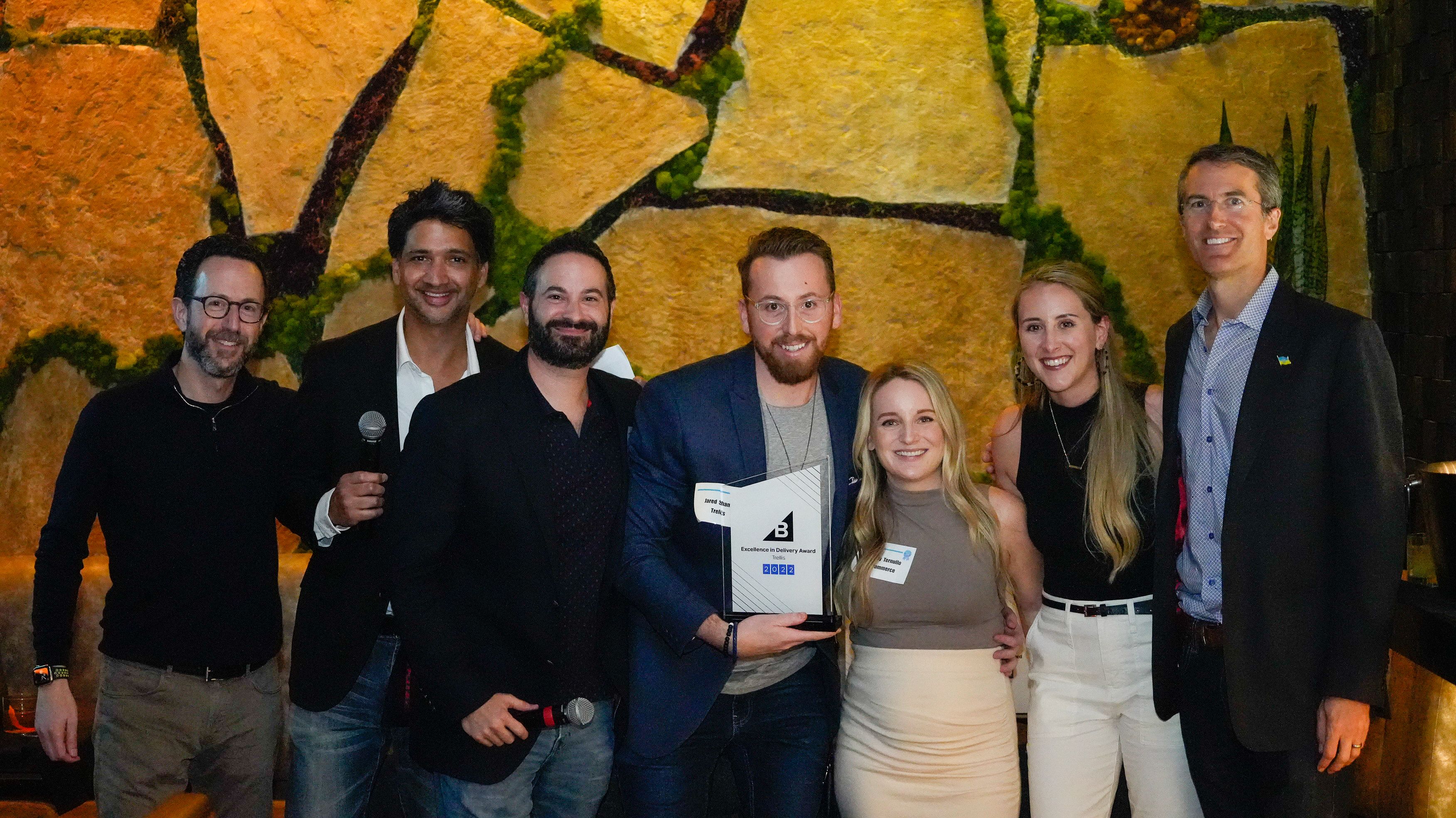 The 2022 BigCommerce Partner Awards, now in its fifth year, feature 18 total categories across the Americas, APAC and EMEA regions whose applicants are evaluated by a panel of BigCommerce employees and executives. The awards recognized one winner for each category based on their accomplishments respective to the geographic region in which they operate. New categories added for this year include Regional Partner of the Year (Agency EMEA), Omnichannel Solutions Award (Tech AMER), Community Awards (Agency EMEA and AMER).
"BigCommerce's world class partner ecosystem continues to differentiate our platform, propelling us to move upmarket and serve some of the biggest enterprise brands in the industry," said Dan Fertig, global vice president of agency partnerships at BigCommerce. "This year, the nominations excelled and the winners reflect the outstanding talent and dedication our industry-leading agencies put forth into helping our merchants unlock potential to ambitiously grow. We are honored to have Trellis as our agency partner, and look forward to continued success together. Congratulations!"
To learn more about or join BigCommerce's premier ecosystem of agency and technology partners, visit BigCommerce.com/partners.
About Trellis
Trellis is a full service eCommerce solution provider that specializes in implementing websites based on popular platforms such as Magento, Shopify, WordPress, and BigCommerce. Our capabilities allow us to plan and design a solution that not only meets your specific goals and budget today, but will also scale with you as you grow. Once a site is launched we stick side by side with our clients to help them improve the site and market the site to generate more customers. In order to achieve maximum ROI it is essential to invest properly in the continual expansion of your online reach while constantly monitoring and improving your website to keep your conversion rate high. Therefore we work with our clients on an ongoing basis to consistently improve their websites. We work with a variety of B2B and B2C businesses ranging from startups to the enterprise. We can navigate your industry and business model to ensure you are achieving the best results possible in eCommerce. Follow us on LinkedIn, Twitter, YouTube, Instagram and Facebook for expert content from the world of eCommerce.
About BigCommerce
BigCommerce (Nasdaq: BIGC) is a leading open software-as-a-service (SaaS) ecommerce platform that empowers merchants of all sizes to build, innovate and grow their businesses online. BigCommerce provides merchants sophisticated enterprise-grade functionality, customization and performance with simplicity and ease-of-use. Tens of thousands of B2C and B2B companies across 150 countries and numerous industries use BigCommerce to create beautiful, engaging online stores, including Ben & Jerry's, Molton Brown, S.C. Johnson, Skullcandy, Solo Stove, Ted Baker and Vodafone. Headquartered in Austin, BigCommerce has offices in London, Kyiv, San Francisco, and Sydney. For more information, please visit www.bigcommerce.com or follow us on Twitter, LinkedIn, Instagram and Facebook.
BigCommerce® is a registered trademark of BigCommerce Pty. Ltd. Third-party trademarks and service marks are the property of their respective owners.