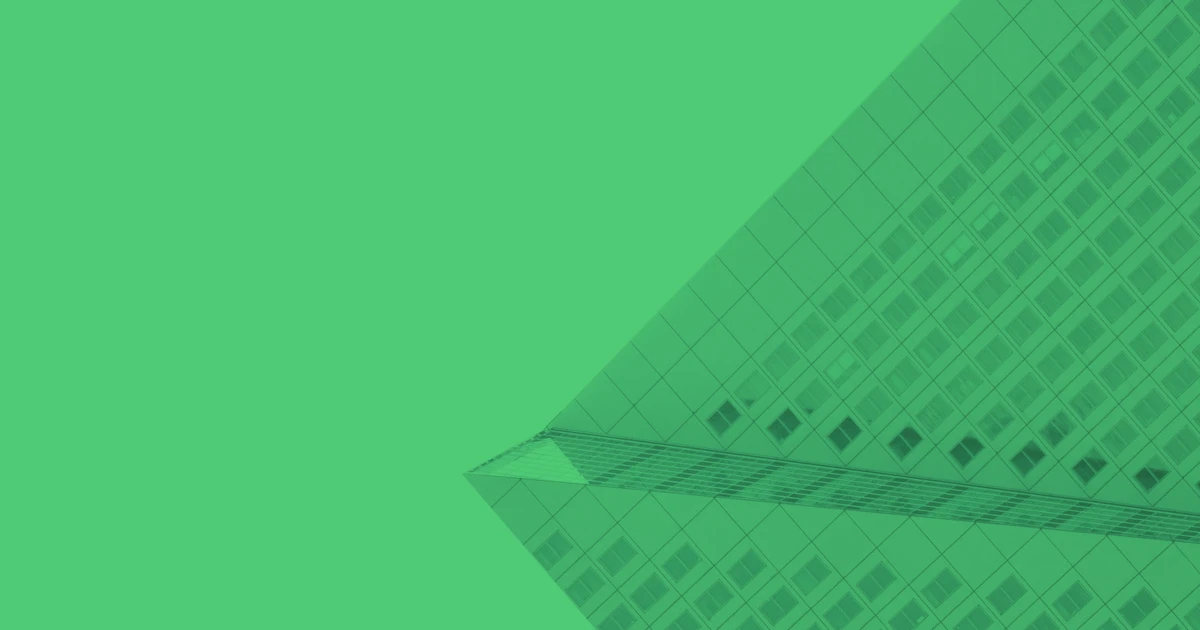 Global eCommerce sales are expected to exceed the $7 billion mark by 2025—which indicates there's no better time than now to open the doors to international selling for your eCommerce business.
With the rise of online shopping, buyers now enjoy greater accessibility and ease of buying from eCommerce stores around the globe. The onus is now on the sellers to deliver a seamless experience for international shoppers to fully maximize their revenue potential.
But, here's the catch: going international with eCommerce is not as easy as it sounds. From language and currency barriers to logistical details, running an international eCommerce business comes with its fair share of challenges.
This article will break down eight of the most critical challenges you may face while scaling your eCommerce business internationally and how you can conquer them to take your business to the next level.
8 challenges eCommerce businesses face when going international (+ how to solve them)
Scaling your eCommerce operations to the global level is a rewarding (but potentially taxing) journey. Add to that the ever-changing eCommerce landscape and customer expectations, and international expansion becomes even more daunting.
Here are eight common challenges eCommerce businesses face when going international and ideal solutions for these issues.
1. Language and Translations
Pepsi's famous slogan 'Pepsi Brings You Back to Life' was translated to 'Pepsi Brings You Back from the Grave' when rolled out in China. This blunder spotlights one of the riskiest challenges of selling across borders: language and translations.
Another study shows 60% of shoppers spend more time on shopping sites in their native language, the first step to expanding your business globally is localizing your entire store and marketing materials. You have to adapt to a new language and customize your brick-and-mortar and online store according to the specific location's target market. By localizing your site language, you'll not only be able to communicate better with your customers, but it may also help your site rank higher on search engines.
The fix
It's important to remember that localizing your website and marketing content isn't limited to translation, although a tool like Weglot does make this simple. Even so, you should also create culturally and contextually-rich website copy and marketing content for your target markets, too. The tool Nosto makes this level of personalization possible at scale.
A case in point here is Unilever's localization campaign, wherein the brand changed its name to better suit the local context when expanding internationally to over 40 countries.
2. Currency
76% of global shoppers prefer buying in their local currency, so another important and common challenge when going international with eCommerce is nailing down the price of your products in various currencies. You need to consider what price points will coincide with your target market's buying capacity in particular international locations.
Customers want to buy using their own currency instead of dealing with fluctuating exchange rates. At the same time, you also have to factor in currency exchange rates for your margins to accurately calculate your revenue and ensure consistency across different geographical markets.
The fix
Offer multi-currency payment options with an integration like Best Currency Converter. It offers your buyers greater flexibility to buy for themselves or shop globally for someone else. Regardless of where they reside, customers can conveniently complete their international purchases via their preferred currency (instead of going through the conversion rate hassle.)
You can implement automatic currency conversion to instantly convert your original price as per the exchange rate and use it as a guiding factor to set rates. To automate this process, integrate your website with a geolocation app like GeoSwitcher or EasyLocation to display accurate local currency prices based on the shopper's IP address.
3. Taxes & Duty
One of the toughest challenges to scaling your eCommerce business globally is understanding international trade's tax and duty compliances. In fact, 51% of international sellers consider compliance one of the biggest roadblocks for global sales.
While cross-border sales are subjected to export/import fees, you also have to pay multiple other fees—like value-added tax, shipping tax, tariffs, and customs duty.
Without a thorough understanding of these fees and the international shipping process, you risk paying too much from your pocket or delaying your delivery. Both these consequences can derail your profit expectations.
The fix
A good way to deal with all compliances is to first understand what you need to pay and when. Learn more about the documentation involved and keep a tab on all the expenses you might need to bear with a tool like Zonos. You can then estimate your shipping charges accordingly and maintain your profitability.
Familiarizing yourself with taxes and duties will also help identify the average time a shipment would take to reach a destination. This way, you can fulfill your delivery timelines and keep your international customers satisfied, leading to further purchases.
4. Shipping & Logistics
Fulfillment is another crucial factor that can make or break your international eCommerce business. Shipping plays a key role in the customer experience you deliver—fast and hassle-free shipping can boost buyer satisfaction, while slow and problematic shipping will lose business for you.
Efficient shipping can also set you up for massive growth with an average increase of 17% in revenue through international shipping. But cross-border fulfillment is riddled with bottlenecks like lack of market knowledge, higher costs of transportation, and warehousing.
Finding a reliable shipping carrier and adding insurance for your shipments are two of the biggest pain points for international sellers. These issues can cause delays in your last-mile delivery and affect your customer experience.
The fix
You can overcome all logistical challenges for your global sales through a few tried-and-tested strategies. Here's how:
Conduct shipping trials: Get a hands-on understanding of the shipping process in a location by sending one or two packages for trial runs. This trial will help identify potential problem areas and total costs for any destination.
Outsource international fulfillment: You can find a trusted third-party logistics (3PL) company to fulfill your global shipments. Almost 50% of international retailers rely on 3PLs for their cross-border commerce needs—primarily because it takes away the pain of managing global logistics. Tools like ShipStation, ShipperHQ, and ShipBob are worth checking out.
International warehousing: Opening local warehouses can further streamline your shipping workflow once you start shipping large volumes to a select few locations. Add to that an inventory and shipment software like Zonos, and you'll be able to manage everything from one dashboard seamlessly.
Bottom line: streamlining your shipping needs can help maximize your profits and increase customer satisfaction with faster turnarounds. Not to forget, it'll also boost your international presence
5. Unique URLs
Consider this: you're all set to launch your eCommerce store in a new country. Your localized website is ready with forex-adjusted pricing and payment options. But you don't have a plan to optimize your site for the search engines and gain visibility.
Most sellers only translate their pages to the local language and end it there. Since search engines filter and rank websites relevant to the region, your website has lower chances of appearing in the search results.
If your website doesn't show up in search, you might fail to get your target buyers to the first stage of your sales funnel and thus end up losing precious sales.
The fix
There's an easy fix for optimizing your international eCommerce operations—unique location-specific URLs. Customizing your store's URL for your chosen countries works well for SEO and boosts your store's discoverability in the selected locations.
Here are three ways you can create unique URLs for every location:
Country-code top-level domain (ccTLD): This is a two-letter code that informs search engines about the country in which the website is registered. The code appears in place of ".com" and defines the website's country of origin.
Let's take Sephora's Spanish language website, for example. The website is translated in Spanish and geo-targeted to cater to shoppers in the appropriate location as well.
Since ccTLD takes a significant amount of investment, it's best suited for big businesses with large global sales volumes.
Country subdomains: You can also create a subdomain within your main website and dedicate it to the international locations you're serving. You can translate the language for each subdomain for specific countries with Transcy and give visitors the option to shop in their native language.
Here's how womensbest does it.
Country subdirectories: Besides ccTLD and subdomains, you can also make a folder in your website to list down the websites for different countries, like H&M. A subdirectory hosts different websites linked to your domain with the same domain authority.
6. Geolocation
Closely linked to the challenge of creating customized URLs is the issue of geolocation. International sellers have to optimize their stores to collect localized data to display geo-targeted ads and drive sales from a particular location.
Geolocation helps automate language selection, understand buyer intent, and tailor ads for their pain points. However, localizing your store for specific countries is no mean feat. This is where most sellers falter and fail to leverage the easiest way for encouraging international sales.
The fix
A geolocated website (made possible with an integration like (Geo:Pro) identifies visitors' locations and redirects them to a relevant subdomain or site for their country—personalizing their shopping experience.
To localize your store, you must first identify the most popular search engines in your chosen countries. Set up a relevant analytics tool like Google Analytics or Yandex.Metrica for the selected search engines to be on top of your website performance.
Other factors like translating your language, adjusting to local currency, and creating a unique URL will lay the groundwork for your geolocated website. These steps will ultimately help you create more personalized experiences for your website visitors.
7. Unique Messaging
While expanding to international markets, crafting your brand messaging for different countries is another tricky challenge. You have to strike the perfect balance between your brand voice and the cultural context to steer clear of any controversy and ensure you cater to a location's audience in the best way to drive sales and build brand affinity.
However, the challenge lies in understanding the local culture well to shape relevant brand communication and position your brand in a new market.
The fix
A straightforward solution to tailor your brand messaging is to pay close attention to each country's cultural calendar. Give your global shoppers a personalized experience wherever they are by celebrating their festivals and rejoicing in their holidays. Again, Nosto makes this easy.
Take a page out of Ikea's book with its location-centric messaging for its Indian shoppers celebrating the festival of Diwali. The Swedish brand added a customized page on its website to maximize sales during the Diwali period too—an auspicious festival in India.
8. Payment Methods
Lastly, a significant roadblock you might face in your international expansion is related to payment options. While shoppers in the US prefer paying through credit cards, these preferences differ starkly for buyers worldwide.
60% of buyers from the APAC region actively use e-wallets, which shows how payment needs vary for every country and continent. By not giving your potential customers the option to pay using their preferred method, you're leaving money on the table—and hampering the buyer experience.
The fix
Offering multi-currency checkouts is a great starting point to simplify international shopping from your store. On top of adding local currency and prices, you can also study the local landscape to understand people's payment preferences.
For instance, you'll find that Chinese buyers are more inclined to pay via WeChat Pay while Canadian shoppers prefer card payments. So, do the initial legwork to find out the local payment preferences and add them to your store for relevant countries to facilitate a stellar checkout experience.
Zonos Best Practices
Zonos makes cross-border ecommerce seamless for both the online retailer and the consumer. Here are some Zonos solutions and best practices that help the international shopping experience feel domestic:
1. Duties, taxes, and fees at checkout with Zonos Landed Cost
Presenting customers with a bill for duties, taxes, and other fees upon delivery is a leading cause of rejected packages. Many international customers are not aware that these fees exist, so when presented with the bill, they feel unpleasantly surprised and are unwilling to pay.
Even if a customer is surprised by the fees but does not reject the package, there is a good chance they will not be a return customer due to the negative customer experience. Showing and charging the full landed cost at checkout is a way to avoid losing customers.
Cost transparency allows international shoppers to make an informed decision about their purchase with all of the fees in mind, leaving them with no reason to reject the package upon delivery.
2. Let your customers know you accept orders from their country and greet them in their language and currency with Zonos Hello
When international shoppers enter your website, they want to know if you accept orders from their country. Imagine going through a website and spending time meticulously adding products to your cart just to find out at checkout that the website does not accept orders from your country. This is a poor customer experience.
Therefore, letting customers know whether or not they can shop on your website is crucial. Furthermore, it can be confusing for shoppers from countries with different currencies and languages to determine the actual costs and details of the products on your website.
Zonos offers a product called Hello that greets customers as soon as they get to your website with pertinent information for international orders such as duty, tax, and de minimis information in their language and currency. It lets them know if they can order from their country and it also lists product prices in their currency.
3. Make your checkout for international customers mirror a domestic one with Zonos International Checkout
As an international shopper, going through the checkout of a website in another country can be both confusing and daunting. A contributing factor to this is the absence of international duties, taxes, and fees at checkout and the costs being in a foreign currency.
Zonos International Checkout is localized to the shopper's country to mirror a domestic checkout by including language translation and duties, taxes, and fees in the customer's currency. Zonos' International Checkout API also calculates daily foreign exchange rate changes and takes country restrictions, fraud, and denied party screening into account. This helps to provide transparency and clarity to international shoppers, streamline customs clearance, and avoid any delivery hiccups. 
Go international hassle-free
Making your business global is as exciting as it is daunting. With so much research and analysis involved before you take the big leap, the whole idea can seem overwhelming to some. But the key to success lies in the preparation and having the right partnerships to introduce you to feature necessities, various technologies, and features like multi-store front.
Ensuring you have the right tech-stack in place for your businesses is a critical step in this journey. This all starts with your eCommerce platform and making sure whether it be SaaS or Open Source, your technology comes equipped with the tools your business needs. Having the right agency partner in place to guide these decisions will introduce you to feature necessities like multi-store front.
Once you're well-acquainted with all possible challenges on your path, you can create a bulletproof roadmap for maximizing your ROI. Use this extensive guide to understand the eight key challenges, implement the suggested solutions and make your gameplan to dominate a new market.
If you need an extra hand to ready the foundation of your international business, request a free consultation from Trellis, and we'll take it from there!