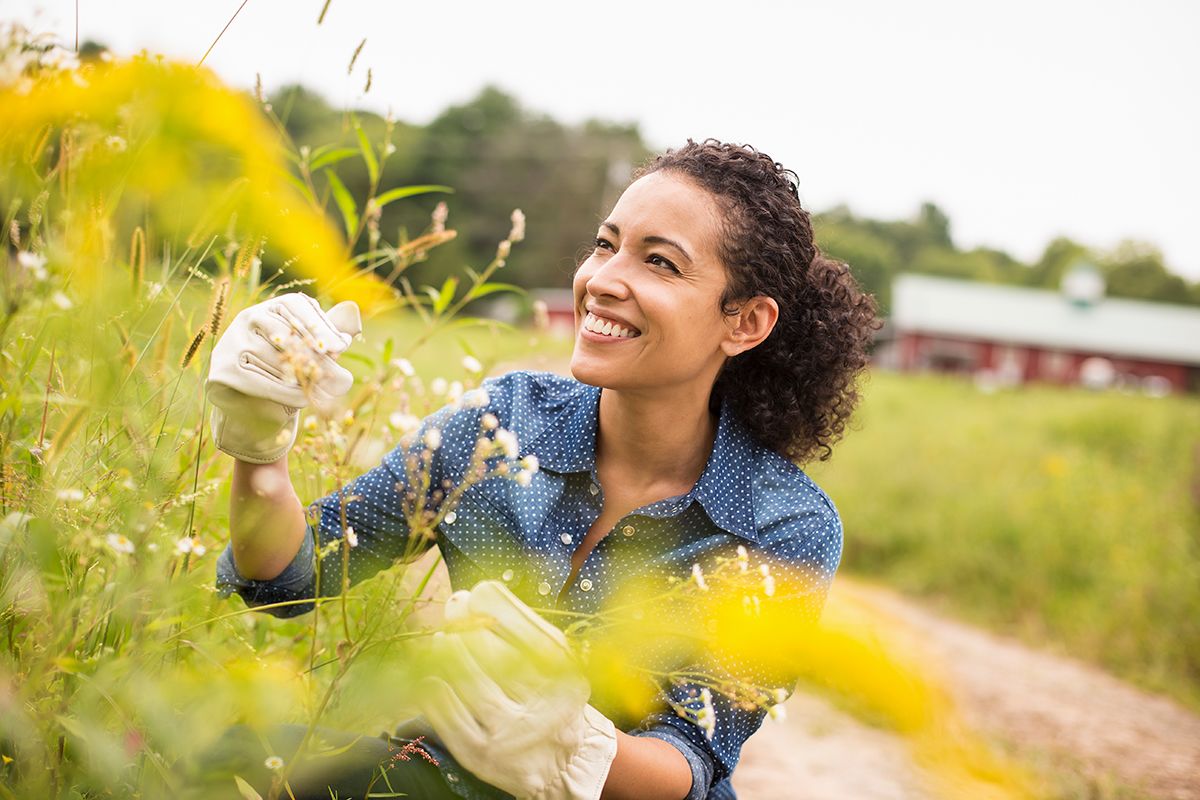 Nasonex Allergy
Growth Spark
Shopify
Design
Development
Hosting
Integrations
Marketing
Strategy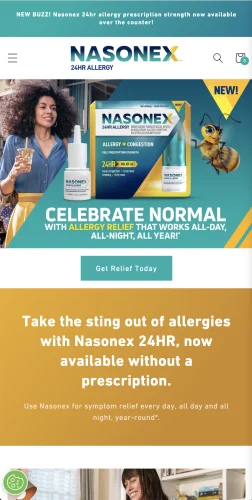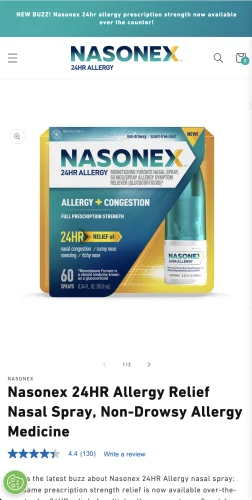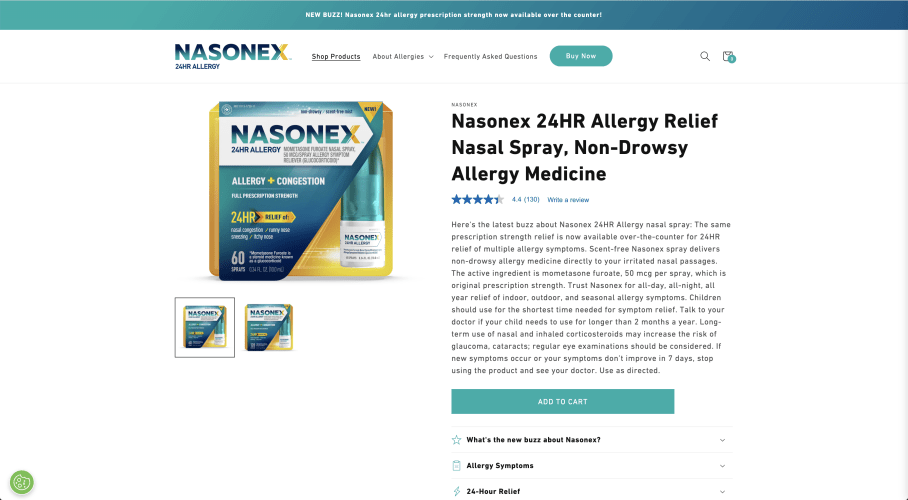 Results
Trellis worked alongside the Nasonex team to find a new theme with an updated design that allowed for enhanced merchandising, faster load times, better security, and served as the framework for some unique customizations to fully improve the customer buying experience. On top of that, with Nasonex being such a popular brand both nationally and globally, it was critical that the website was ADA compliant so our team ran special compliance audits and testing to make sure all customers could shop comfortably.
Our team also leveraged Nasonex's greatly robust existing brand to incorporate ratings, reviews and user generated content (UCG) directly into the site. We integrated BazaarVoice to help collect, store, and display this content to help boost conversions, create social proof, and ultimately enhance LTV and AOV over time. The Growth Spark team also integrated Shoppable into the Nasonex backend.
Shoppable provides an easy-to-use, plug in Cart system that allows visitors to purchase the Nasonex products from a wide variety of national retailers. Shoppable handles the order processing, while the individual retailers handle the payment processing, which offloads this responsibility from Nasonex. The default Add to Cart button on Product Display Pages was replaced with the Shoppable Buy Now button.
These additions may seem simple, but the data logic in the backend can become confusing very quickly. Our team did a phenomenal job to update the site aesthetics while simultaneously integrating new technologies to help enhance the overall conversion rate and buying experience. We are excited to continue to work on the site and build upon our relationship with Nasonex and Perrigo on future builds.
View Project