Project Brief
Over the past 20 years, Thermacell has protected millions of people from the harmful effects of insects. Thermacell provides zone mosquito protection that keeps mosquitoes up to 15 ft away, via a revolutionary new technology. Thermacell's zone repellent technology eliminates the need for messy lotions or sprays, so you and your family are free to enjoy the outdoors, without worrying about mosquitoes or the harm they may cause. Thermacell repellent devices are either powered by a small fuel cartridge or a rechargeable battery, providing effective and efficient scent-free mosquito protection.
Thermacell had been through multiple expensive website projects and was left with a frustrating multi platform site that was not well designed for their growing eCommerce business. They wanted a modern intuitive site that reflected their amazing technology but could also handle the complex needs of today's eCommerce world. They had a need to integrate with many services like Bazaarvoice, Netsuite, and a store locator tool. They also had many unique content pages that needed to be incorporated without disrupting the eCommerce portion of the site.
Platforms
Platforms
AWS
Shopify
Services
Services
Design
Development
Hosting
Integrations
Marketing
Strategy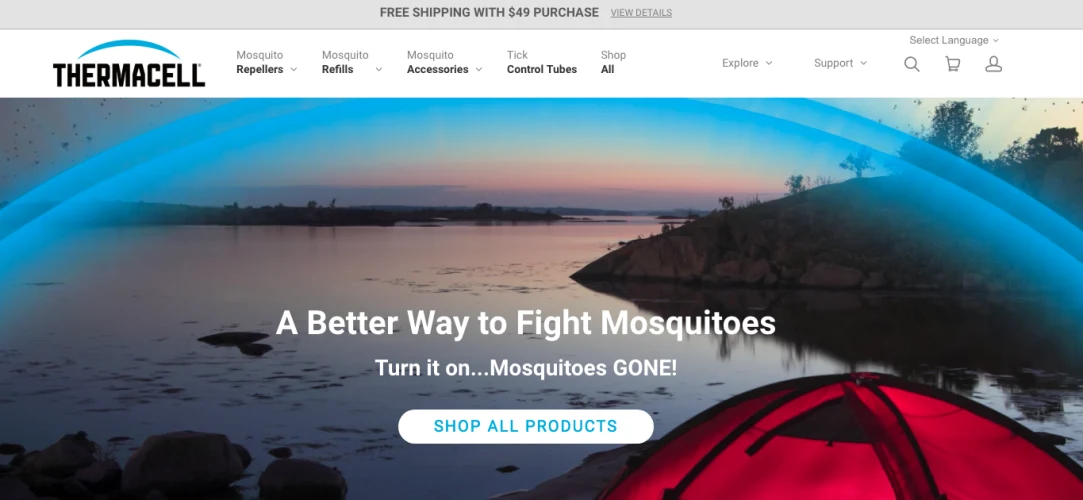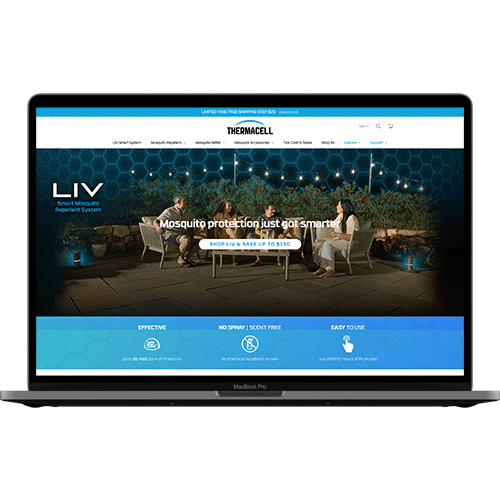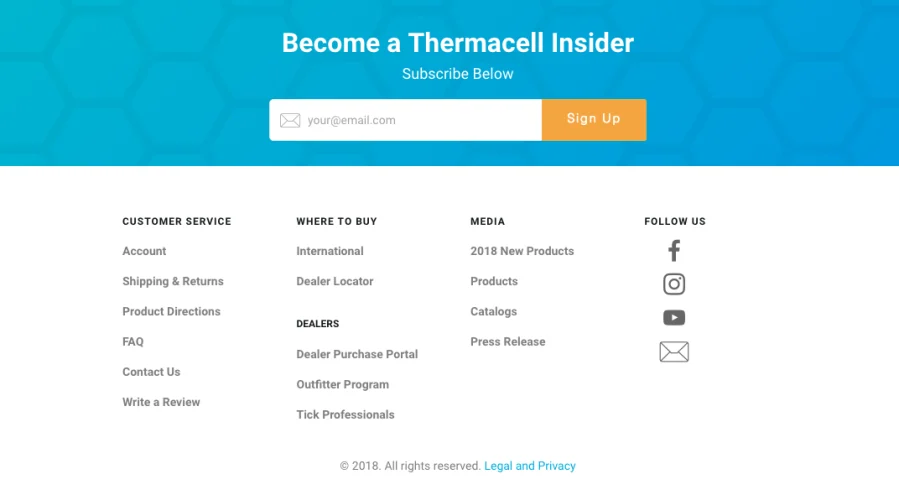 Trellis implemented a brand new design and migrated the site to the Shopify Plus platform. We were able to complete all necessary integrations and get the site up and running before the start of the summer busy season. Trellis worked hand in hand with Thermacell to deliver a site on budget and on scope so that all features and improvements were addressed such as the Netsuite integration, Bazaarvoice integration, and much more. The new site finally reflects the incredible brand and technology that Thermacell continues to deliver and improve on year in and out.
View Project
"Trellis helped us every step of the way. We were not sure what platform to go with and they helped us analyze several options and we worked with them to pick the best one for our business needs. They implemented the Shopify plus store on budget and we are now seeing strong improvements to sales and continue to use Trellis for on going improvements!"
- Josh Silvia
eCommerce Director