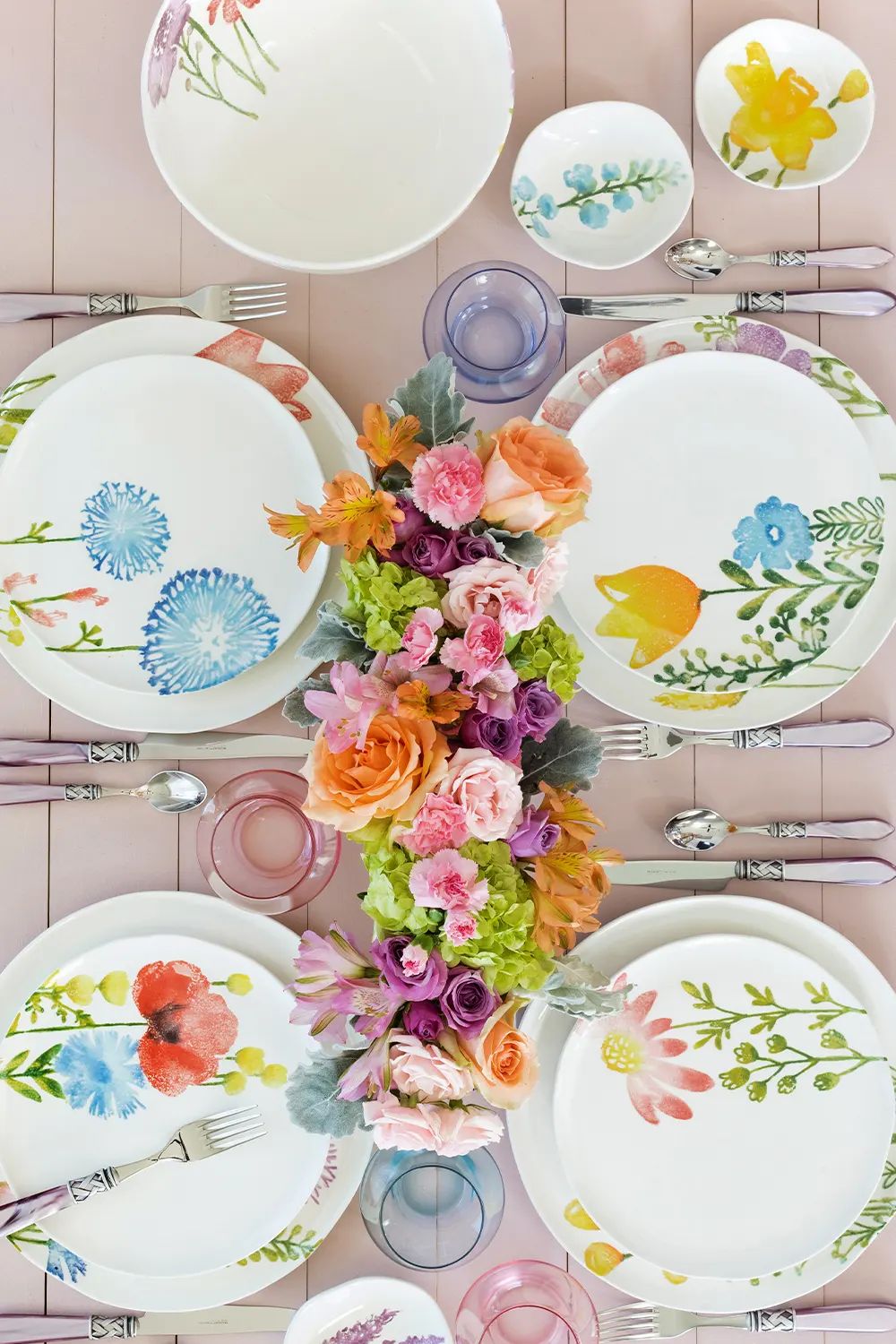 VIETRI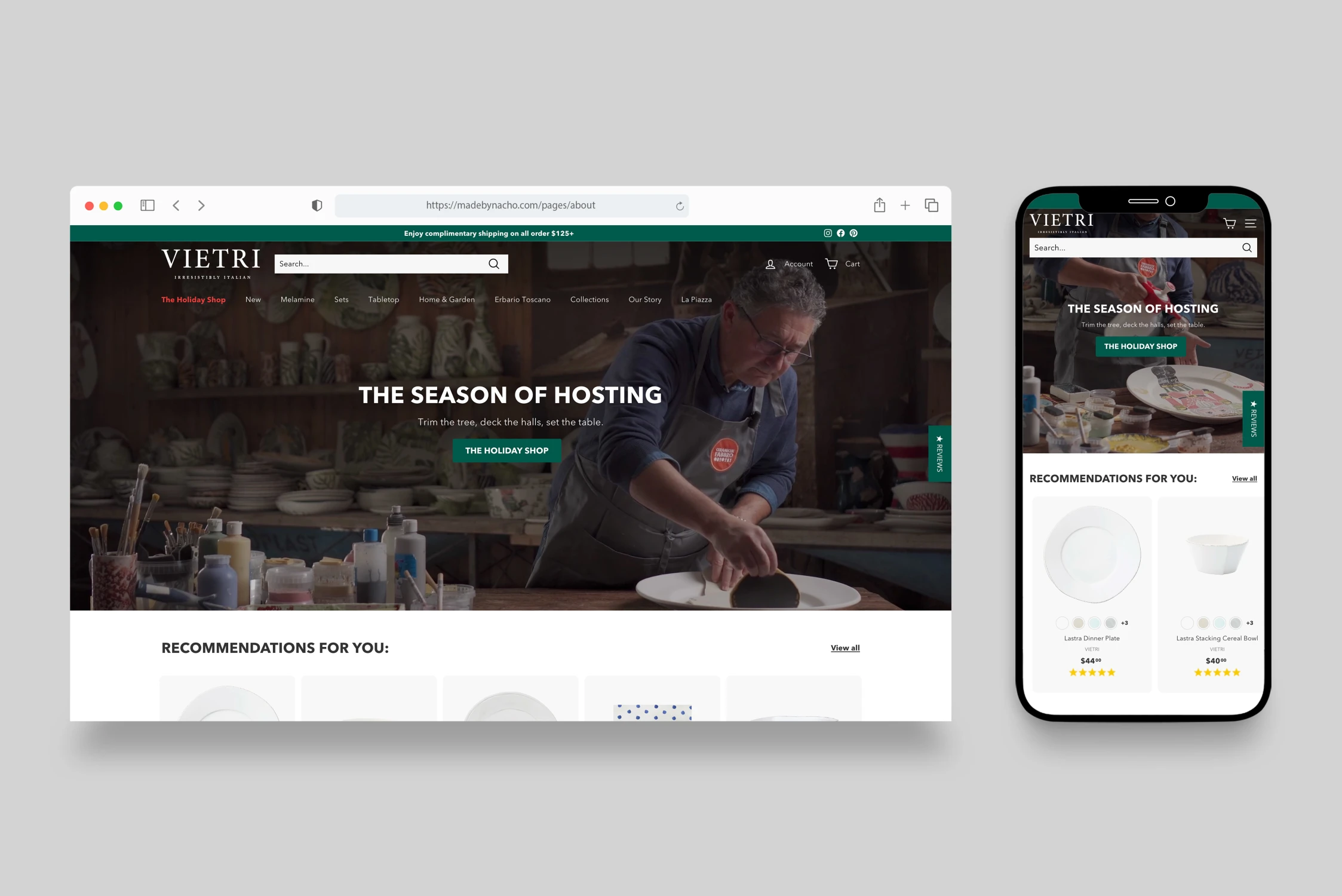 Results
Trellis' expertise in growth marketing helped VIETRI grow significantly online while meeting profitability targets set by their team. By acting as a strategic and tactical extension of their current team, we've been able to extend and amplify the tailored VIETRI brand to new audiences while implementing strategies to retain past customers. We did this through a channel mix containing Google, Meta, Pinterest, and Microsoft Advertising. Trellis also implemented customer segmentation, email and sms automation, and creative services to ensure we can rapidly test, iterate and continue to scale their online revenue.
The collaborative effort between VIETRI, Trellis, and Feedonomics yielded impactful results in the product feed management. To address VIETRI's challenges in categorizing an ever-evolving product mix for Google Shopping campaigns, Trellis and Feedonomics orchestrated innovative solutions and streamlined the process of adding, discontinuing, and updating products within their catalog. The automation enabled by FeedAi™ replaced the time-consuming manual process of managing feeds freeing up resources for strategic endeavors.
The transformational power of expert product feed management became evident as VIETRI observed substantial enhancements in key performance metrics:
30% higher click-through rates
80% higher conversion rates
37% higher return on ad spend
$1.50 reduction of cost per purchase
5% lower cost per acquisition
This confluence of specialized support, agile strategies, and technology-driven solutions led to VIETRI's remarkable success in the digital marketing realm, spotlighting the crucial role of strategic partnerships in achieving extraordinary outcomes.
View Project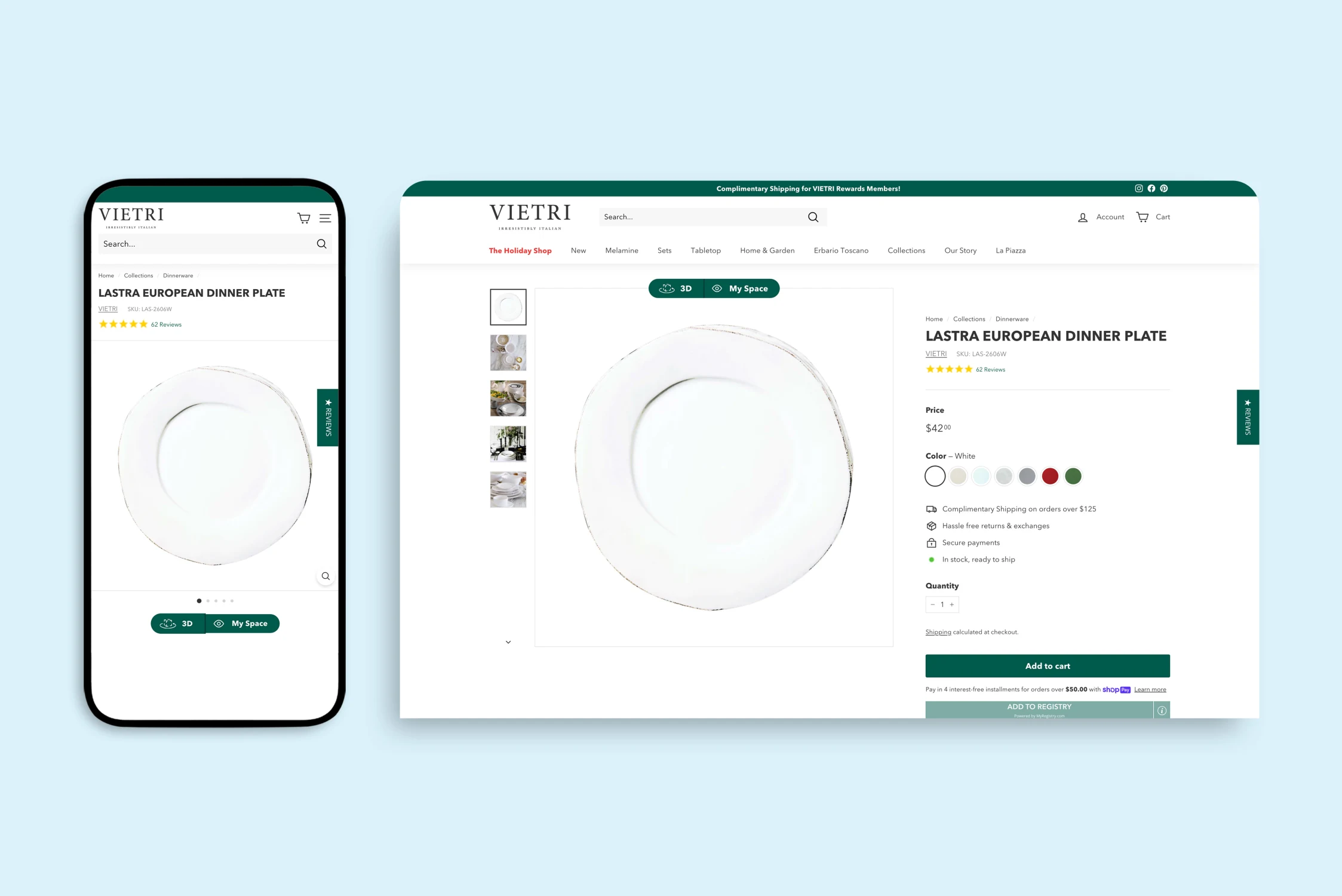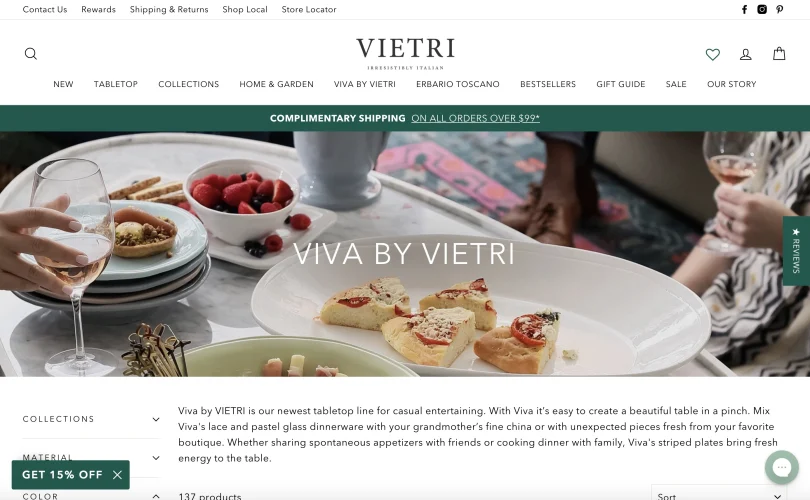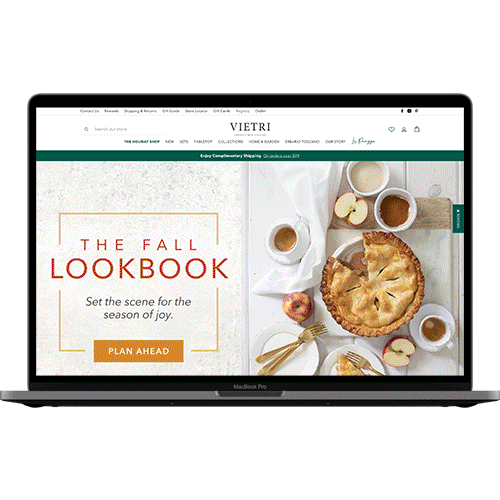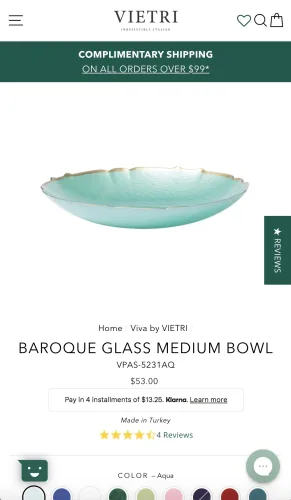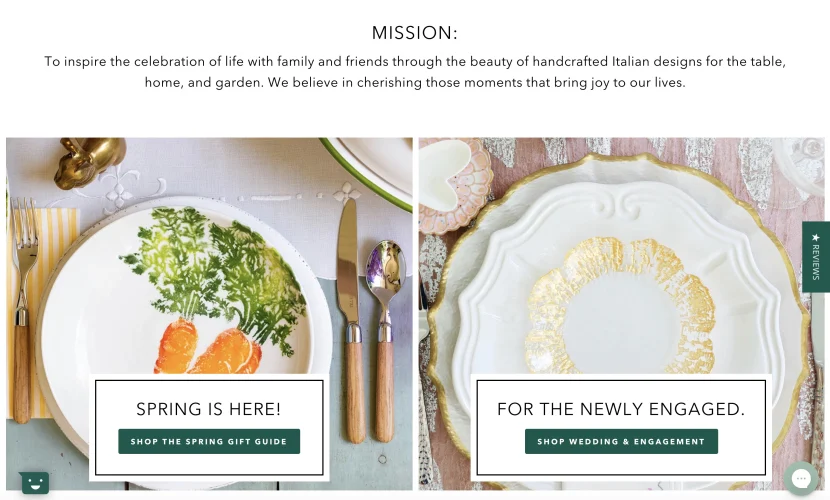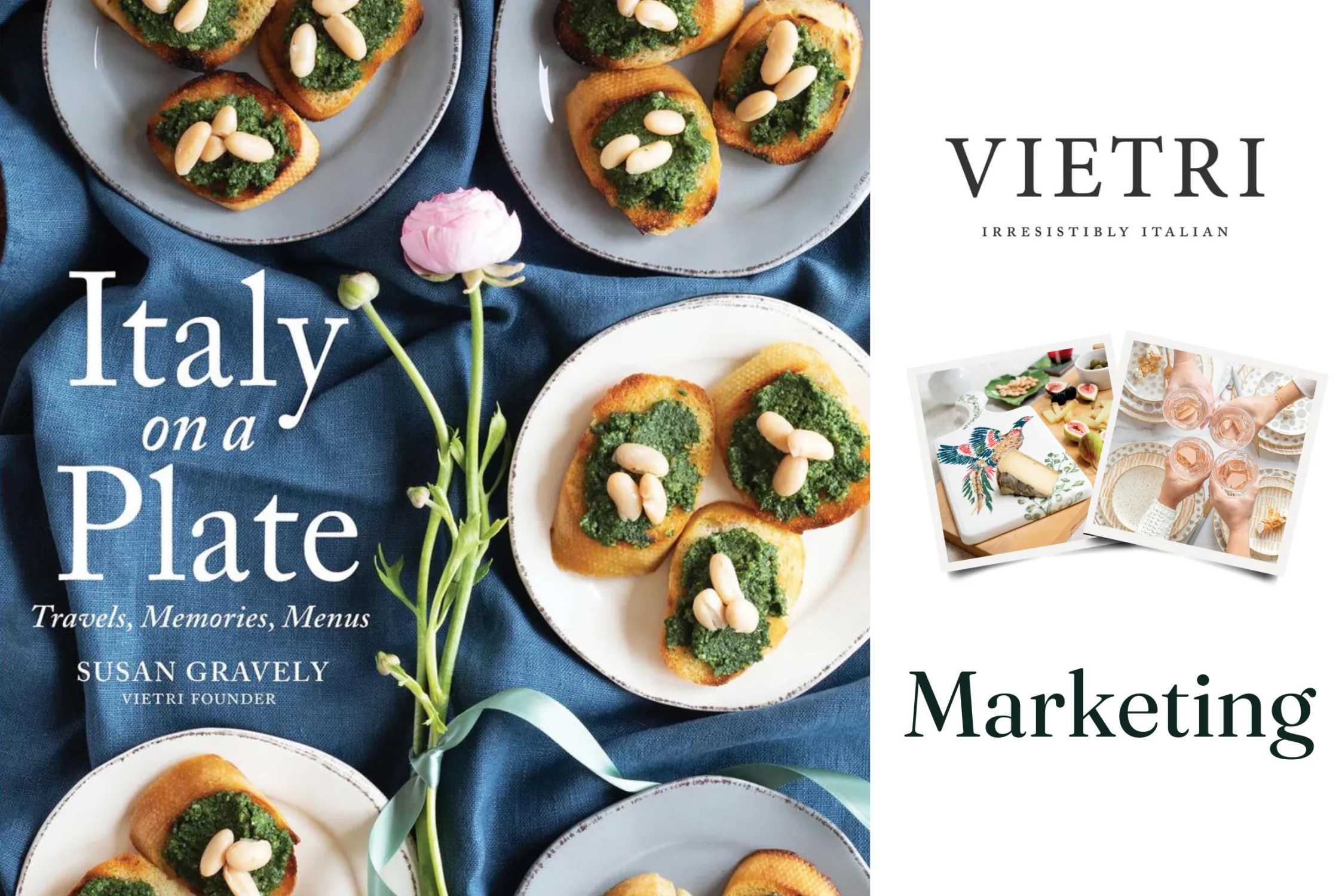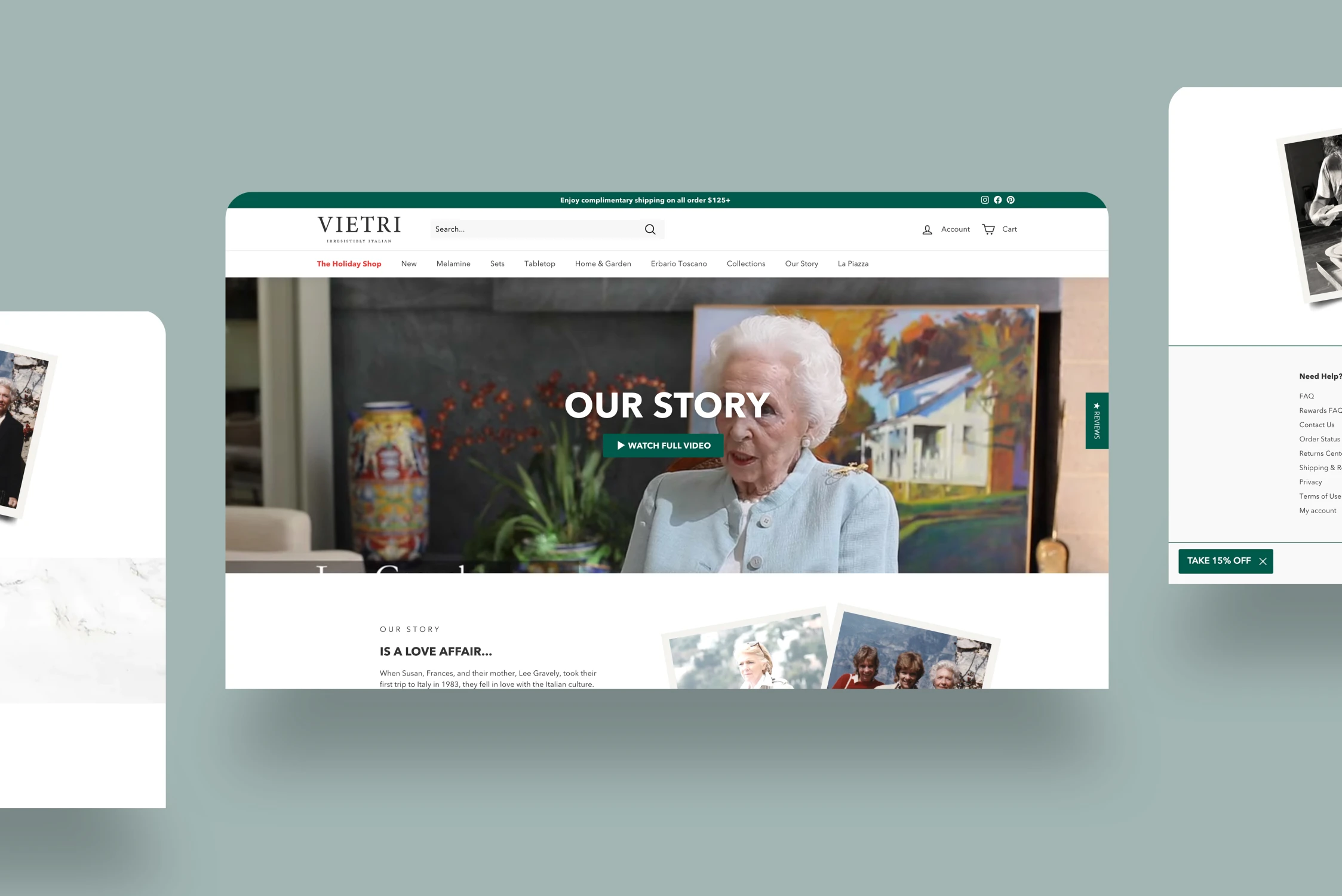 VIETRI MARKETING
I just wanted to drop you a quick note to let you know how incredible a job your team has done for VIETRI in the last 6 months. We couldn't be happier with the build. Your teams' work and project management are impeccable. It's truly been a pleasure to work with Trellis in launching and growing our new e-commerce platform.
Domenick Cimino, eCommerce Manager at VIETRI
VIETRI MARKETING