Powering The Next Generation Of Sports & Fitness With eCommerce
Sports, Fitness, & Outdoors
Sports, fitness, and outdoor activities bring us together. Let's make that easier.
Grow to New Heights
More and more interactivity with sports, fitness, and outdoor companies is done online. Plaftorms like Peloton that have taken relatively normal equipment to digital heights. Trellis has worked very hard to help companies in this space elevate their digital presence. Specifically, as a top eCommerce agency, we can ensure your customers both B2B and B2C are buying the way they want to online. We can help you with everything from design to backend integrations. We treat every situation as a unique opportunity to elevate a brand to the next level using the best in class eCommerce technologies we have mastered.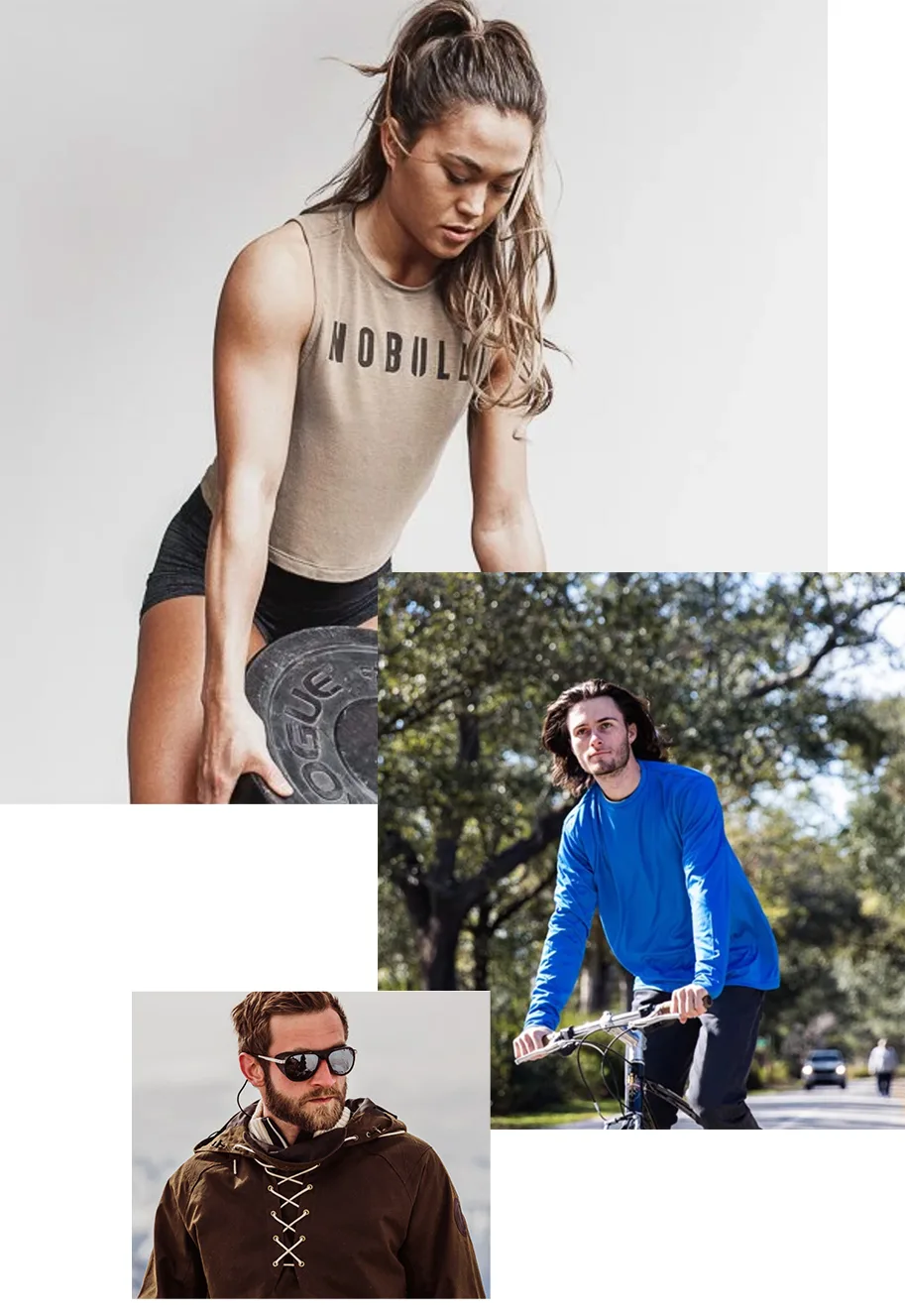 Become an eCommerce Innovator
Leaders Are Advancing
Major sports & fitness companies like Gymshark are increasing their investment in eCommerce. Our creativity and hands on consulting will help get your business transitioning from behind the curve to digital front runner so that you can win more marketshare online.
The Growth Is Online
We can help you catch up to online leaders by leveraging best in class technology like Magento, Shopify+, and other top eCommerce technologies.
DIRECT TO CONSUMER & B2B ECOMMERCE
We are a special breed of eCommerce agency that understands the needs of direct to consumer and B2B eCommerce.
How We Transform Our Clients Digitally
We have mastered best in class platforms like Shopify+, Magento, and WordPress that have proven to be effective for sports, fitness, and outdoor companies of all sizes over the past decade.
ERP Integrations
CRM Integrations
PIM Integrations
eCommerce Platform Implementation
Continuous Improvements
Hosting & Application Performance
Omnichannel
Digital Strategy
Development Operations
Custom Software Development
Sales Strategy
Distribution & Fulfillment
Sports, Fitness, & Outdoors Complexities
We prepare our Athletics Industry clients to make sure they are stacked to outperform the competition. The sports industry has challenges that will make you wish you joined our time even sooner.
Sizing and FIt
Custom Products
Returns Management and Warranties
Shipping & Fulfillment - Multi-store, Warehouses, Distributors
Product restrictions - Geographical, Seasonal
Product Types - Equipment, Apparel, Digital, Services