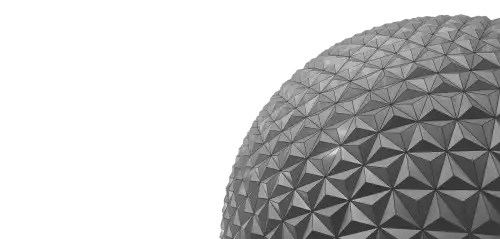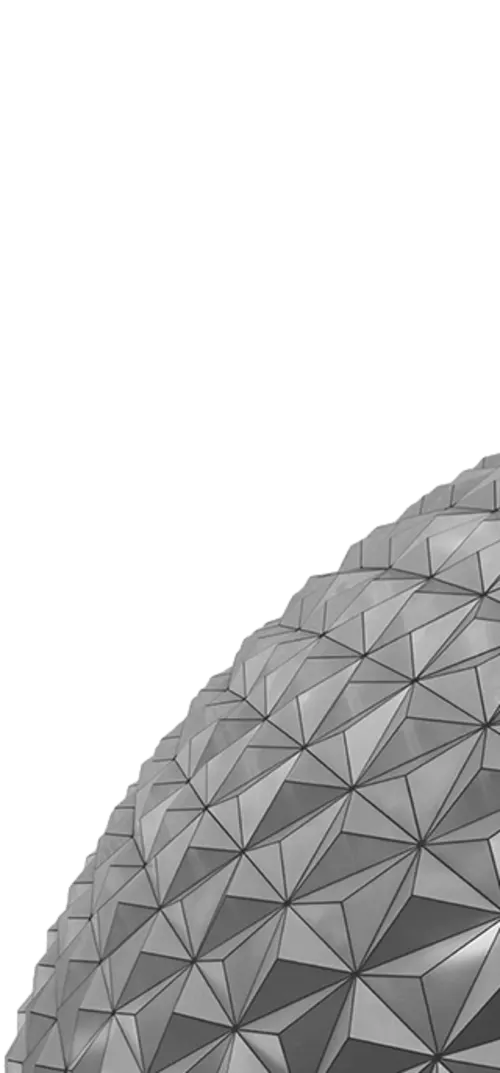 WE DO DIGITAL
Magento Packages
Complex Solutions Made Simple.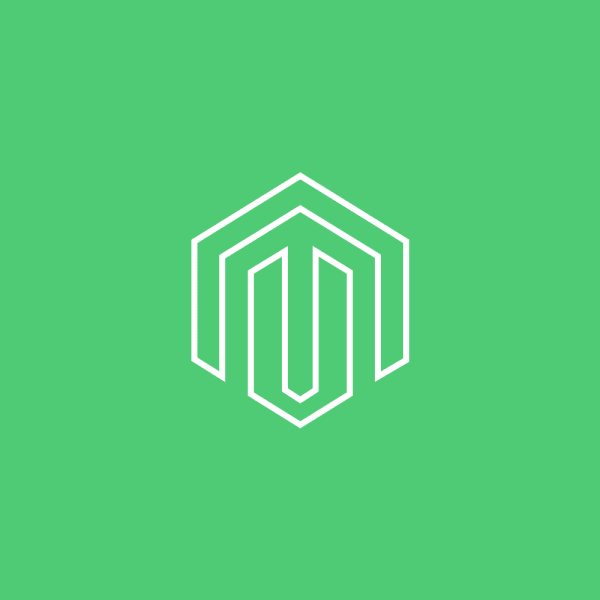 Finally, a Way to Get a Great Magento Site at a Great Price
Trellis Packages allow you to get to market quickly with a world-class Magento website on a small business budget. We've built a process that is streamlined so you can focus on your business goals. You will be delivered a website that is a powerful tool for you to grow your business. You will be able to update and maintain your site without the need for a developer.
Starter
$30,000
✓

Up to 5-Hour Business Requirements Review

✓

Magento Optimized Hosting Setup

✓

Development Operations Setup

✓

Luma Theme Implementation

✓

Email Template Setup

✓

Tax Setup

✓

Payment Gateway Configuration

✓

Carrier Calculated and Table Rate Shipping

✓

Tiered Product Pricing

✓

Q/A and Testing

✓

Site Launch

✓

7-Day Warranty
Professional
$50,000
✓

Everything in the Starter Package

✓

Up to 10-Hour Business Requirements Review

✓

Design Process

✓

Style Guide

✓

11 Page Templates Designed

✓

11 Page Templates Developed

✓

Data Migration

✓

Email Marketing Integration

✓

SEO Consultation

✓

Elastic Search Configuration

✓

5-hour Training Session

✓

14-Day Warranty
Enterprise
Contact Sales
✓

Everything in the Business Package

✓

Up to 20-Hour Business Requirements Review

✓

Magento Enterprise Feature Set

✓

Customer Group Setup

✓

Tiered Pricing Setup

✓

5 Additional Page Templates

✓

Data Translation Services

✓

Mega Menu

✓

Marketing & Promotions Setup

✓

Up to 5 Additional Modules Installed

✓

Up to 10-Hour Training Session

✓

30-Day Warranty
We understand that not every use case will fit these packages therefore we have created some simple add ons to make it easy to customize a package to your specific needs.
Acquisition
Trellis will help you win new customers. We have identified key strategies to take on your website to grow your customer base.
Conversion Rate Optimization
One of the best ways to increase your revenue is by improving your conversion rate. Trellis will implement features and functionalities specifically designed to get your customers to the thank you page. 
Retention
Trellis will help you increase repeat purchasers with smart post-purchase automation and tools to improve customer loyalty.
Measurement
All decisions should be made with data. Trellis will implement advanced analytics with custom event and goal tracking so you can understand how your customers use your site. We will implement heat mapping and advanced user behavior analytics.
Customer Support
The customer support package will allow your team to provide world-class customer service and your customers to be able to self-service through help desk software integrated into your eCommerce website.
Magento Packages Comparison
Starter
Professional
Enterprise
Start.
Profe.
Enter.
Business Requirements Review
This process allows us to make sure we understand the immediate and long term needs of the website. This way we will design and build in a way that can scale up and reduce the chance of costly last-minute change orders.
Up to 5 Hours
Up to 10 Hours
Up to 20+ Hours
Development Operations Setup
Proper development operations will reduce the risk of web development errors, allowing for faster development, easy deployment, and the ability to experiment and Q/A in a staging environment before going live.
Git version control software
Staging environment for future work
Integration Environment for Additional Testing
All Native Magento 2.0 Enterprise Functionality
Magento comes with a bunch of additional features that will be available whether you need them now or as your website grows. Powering the most top eCommerce websites in the world, Magento is feature packed with the ability to manage your website as it grows year after year.
Multi-Store Capabilities
Massive Catalog Support
Flexible Promotions
FulIy-Integrated Payment & Shipping
Powerful System Configuration Options
Open Source
Robust Order Management
Incredible Customization Potential
B2B Module
Enterprise Exclusive Features
Theme Implementation
We will work with you to choose a high quality scalable theme that we will modify and customize to fit your brand and unique needs.
Web Style Guide
Content Upload
Web Style Guide
A web style guide is the cornerstone of your online marketing initiatives. We will enhance and standardize your brand for the web so that you can build new websites, improve your website faster, and spread your brand online with consistency and speed.
Colors
Typography
Logo Variations
Buttons
Headings
HTML Elements
Icon Sets
Forms
Unique Page Templates
Custom designs for all unique Magento page templates. Recommended 1 homepage, 1 product page, and 1 category page.
Checkout Page
Order Success Page
Login/Register Page
My Account Dashboard
Search Results Page
Cart Page
Homepage
About Us
Contact Us
Category Page
Product Page
Store Locator Check
Custom Landing Page
eCommerce Features
A successful eCommerce website needs many features to bring in more sales. We have developed some of the most important eCommerce features every website needs to grow online sales that can be used for your Magento website.
Mini-Cart
Top Sellers
Popular Products
New Products
Related Products
Upsells
Cross-sells
Product Zoom
Color Swatches
Filterable Attributes
Ajax Add-to-cart
Ajax Filtering
Reviews
Data Migration
Trellis will supply Magento optimized CSV formats for you to supply the appropriate product, categories, customers, & orders data. Trellis will upload the data if it follows the correct CSV formats. *Large customer, orders and catalogs may require additional fees
Customers
Orders
Up to 1,000 Products
Up to 5,000 Products
Unlimited Products
Categories
Data Manipulation
Catalog Setup Consultation
Trellis will help you setup the catalog that gives you the best opportunity to scale and grow your eCommerce business.
Catalog Structure
Attribute Structure
Product Structure
All Product Types Supported
Company Account Configuration
Mega Menu
Trellis can setup a mega menu to improve your customer's ability to the right products more quickly.
Mega Menu Setup for Larger Catalog
Ability to Control and Manipulate Mega Menu
Customer Group & Tiered Pricing Setup
Trellis will help you setup customer groups with unique pricing and tiered pricing for products so that you can better optimize your pricing for larger orders and specific customers.
Customer Group Setup Up to 20
Tiered Pricing Setup & Consulting
Marketing & Promotions Setup
Trellis will help you setup your promotions and marketing strategies so that you can deploy high quality promotions at launch as well as understand how to manage promotions for the future.
Marketing Setup
Cart Price Rule Setup & Training
Traffic Acquisition Consulting
Conversion Optimization Consulting
Catalog Price Rule Setup & Training
Google Analytics Training and Setup
Magento Reports Training
Email Marketing (Recommended)
Email marketing is one of the most effective ways to drive more eCommerce sales. We can implement one of our many quality-approved vendors: *Other vendors can be integrated on a case-by-case basis
Dotmailer
Mailchimp
Bronto
Hubspot
Klaviyo
Zaius
Elastic Search Configuration
We can setup Elastic search to better serve your search requirements needs.
Elastic Search Configuration
Tax Setup
We can setup a tax rate so that you charge your states sales tax. We can either implement a service like Avalara or import a CSV table of your tax rates. Client must provide accurate table of tax rates.
Default Magento Tax Table Setup
Avalara
Vertex
Payment Methods Configuration
A PCI compliant payment gateway is critical to eCommerce. Choose from one of our quality- approved vendors. *Other vendors can be integrated on a case-by-case basis
Paypal
Authorize.net
Purchase Order
Apple Pay
Google Pay
Amazon Pay
Company Credit
Customer Help Chat (Recommended)
Communicate faster with you're your customers. Choose from one of our quality-approved vendors. *Other vendors can be integrated on a case-by-case basis
Drift
Olark
Zendesk
Intercom
Freshdesk
Analytics
It's extremely important to be harvesting data about how people are using your website so that you know how to properly invest in marketing and future website improvements. We make sure to set up all the tracking in your own account so you have that data forever.
Google Analytics Universal Tracking Implementation
Access to Google Analytics Free Robust Platform
eCommerce Tracking
Google Tag Manager Magento Configuration
Custom Events and Goal Tracking
SEO Configuration
SEO is one of the most important business development channels for almost every business. We optimize your website for SEO purposes so that your website has the best chance to rank as high as possible on the major search engines for the optimal keywords.
301 or 302 redirects consultation and implementation
Image alternate text consultation
Meta description consultation
Title tag consultation
Site architecture consultation
Google Webmaster Tools consultation
H1 through H6 tag consultation
Structured Data
Sitemap submission to Google and Bing X
Mobile & Cross Browser Compatibility
Trellis will design the site to be fluid responsive for mobile, tablet, and desktop devices down to as small as 320 pixels width compatibility (iPhone 4 and up).
Latest Versions of Edge, Google Chrome, Firefox, and Safari
Desktop, tablet, and mobile phone optimized viewing
Why Choose Trellis Magento Packages
Achieve all your eCommerce goals without breaking the bank. Trellis' Magento packages take care of the heavy lifting for you. This allows your business to focus more on strengthening the brand and less on building the site.
Strategy
A fine-tuned strategy for your website redesign project is essential for success.
Design
Our designs are 100% tailored to your unique business needs and offerings.
Development
We develop your site to be lightweight, fast, and scalable for growth.
QA & Launch
We go through an intensive quality assurance phase before launch.
Trellis builds custom Magento websites that convert effectively and scale to your needs. Trellis has built some of the largest and most complex Magento sites on the Internet. We have a large team of certified developers on staff to help with any need.
FLUID RESPONSIVE DESIGN EXPERTS
Trellis has mastered the most flexible best in class responsive web design best practices. Every website we build is fluid responsive for mobile-optimized viewing.
MAGENTO PARTNER
Trellis is a top tier Magento partner that can handle sites ranging from basic theme implementations to complex enterprise Magento websites.
SEO BACKGROUND
Trellis has a strong background as one of the most effective search engine optimization companies in the Boston area.
US-BASED SOFTWARE ENGINEERS
We have an incredible team of software engineers right here in the Boston area. You will not have to worry about conversations being lost in translation; our engineers can get on the phone and communicate with you.
B2B & B2C EXPERTISE
We have worked with some of the largest manufacturers in the United States as well as some of the most successful online retailers. We understand the complex needs both B2B and retail organizations face.
WARRANTY
Trellis is one of the few agencies that offer a warranty covering our entire statement of work after launch, fixing anything in the original statement of work, free of charge.
FULL-SERVICE CAPABILITIES
Once we build your website that converts users to leads or sales, we can help manage, support, and market your website once it is launched. We are a full service marketing, design, and development agency.
HOSTING EXPERIENCE
We are experts in application performance and can host your website on Amazon Web Services. We can also work with other hosts to ensure you are getting the most out of your hosting solution.
eCOMMERCE EXPERTS
Trellis has been doing eCommerce since its inception in 2012. We are eCommerce experts and have a team of eCommerce veterans who have worked on both the brand and agency side.
PROVEN EXPERIENCE
We have launched over 100 websites and worked with over 100 customers ranging from eCommerce projects to in-bound marketing campaigns. Our customers come in every size and industry so no company is too small or too large for Trellis.
Dedicated Support
Our Trellis team is full of experts in design, development, strategy, QA, Analytics, Project Management, and Marketing. Each department is dedicated to ensuring your project needs are fulfilled throughout the process. Our mission is to work hand-in-hand with our clients through every step of the journey: from inception to success.
Frequently Asked Questions
We simply send out a master services agreement and the addendum covering your package details via Docusign. Once you sign the contracts we will set up an orientation call with our project manager to get the process started. We will also send out an onboarding form to get all the information we need to get started!
Absolutely! We are a full-service agency and can provide both simple maintenance support as well as ongoing site improvement support. We can work with you to determine what type of support makes the most sense for your specific situations and business needs.
Yes, you will have to pay to register a domain and pay a monthly Magento package cost. There may also be additional fees for certain Magento apps and other third party technologies if they are required for your project.
Each package will have 3 payments split up as a down payment, a payment due in the middle of the project, and the payment due for completion.
You own the entire website code, design files, and all the work we do for your Magento website. We can give you all of the files we have worked on if requested because you own the work we have done for you.
Maintenance and improvement costs are completely up to you. We offer a flexible hourly support model that requires no minimum. However, we recommend spending at least a few hours each month to update your theme and make improvements to your website.