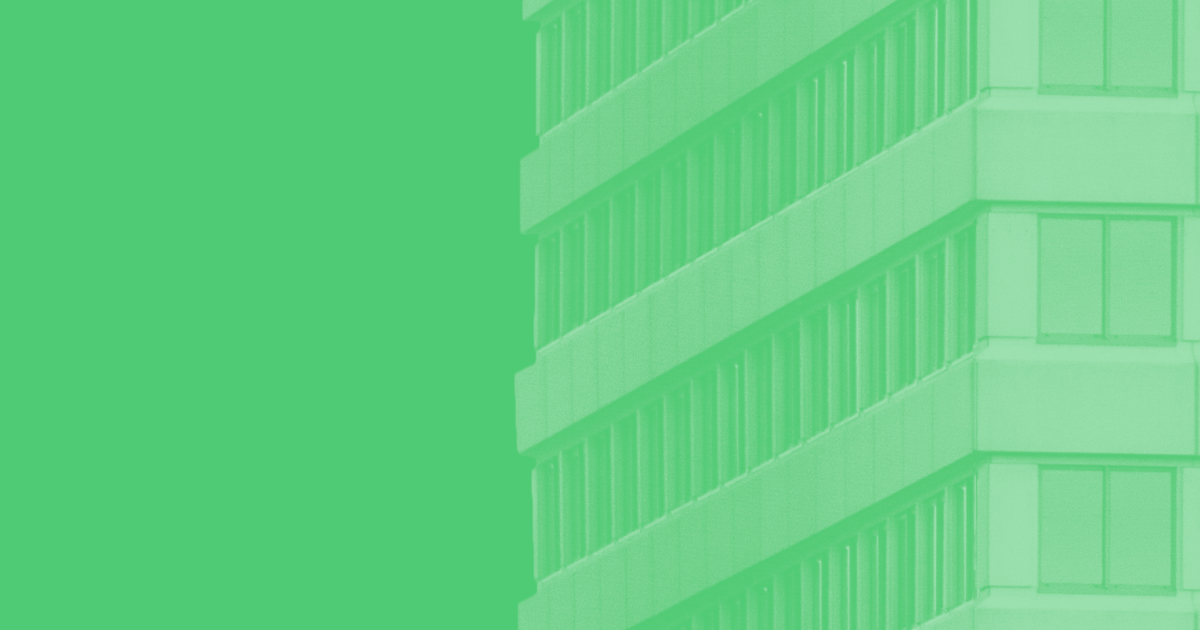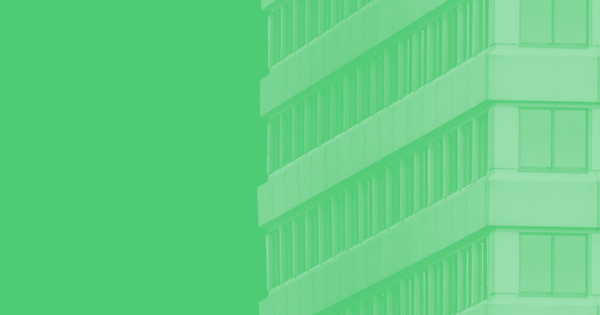 Shopify makes getting started with eCommerce easy with just a few steps to get your online store up and running. However, scaling your online store into a multi-millionaire dollar business isn't so simple.
After a decade of building Shopify brands from the ground up, we are now Shopify's #1 enterprise partner. It's safe to say we know what it takes to successfully scale an e-commerce business into the hundreds of millions. Here is a step-by-step guide to help your Shopify store surpass your revenue goals this year and in perpetuity.
Branding
A good product can phase out over time. Building a brand that is reputable, recognizable, and recurring will prepare your business to be successful over the long run. Customer loyalty and customer service go hand in hand. Ensuring that your business has spent time on brand discovery, storytelling, and understanding your customer journey will allow you to enable a business model that meets all of your customer's demands. A winning product without a winning brand may sell in the short term, but prolonged and scaled growth will not follow.
Finding and building your brand identity early on will pay dividends in the future. Do not overlook this seemingly simple aspect of your company. I would at least standardize a modern logo with variations for marketing, a color palette, fonts, and other digital assets.
Advertising
There are 4 main types of site traffic. Direct and organic sources typically provide the highest quality visitors to your site, but there is a ceiling on volume. Without paid marketing efforts to drive more awareness of your products or service, you will plateau and become frustrated with sales results. Marketing campaigns can be directed at influencing any (or all) of the four traffic types and are dependent on business type, goals, resources, and other factors.
Direct – visitors that type your website URL into their browser and go directly to your site.
Organic search – visitors are directed to your site from a search engine link (Google, Bing, etc.) that is not an ad.
Referral – visitors that are directed to your website from another source, like a news article, partner blog or affiliate marketing link.
Paid traffic – visitors that land on your site from a paid source, think Google Search Ad, Facebook Ad, a video ad and so on.
Ad Spend
Digital Marketing in and of itself is not very complicated: find your target audience and create campaigns to get your product videos, PDPs, and content in front of them. However, optimizing these campaigns can become tricky as the ad spend market becomes more saturated day by day. Some channels will outperform others, so it is important to continuously update your marketing strategies and review how each campaign, ad set, and channel perform against the others. It may sound cliche, but do not put all of your eggs in one basket.
The digital media landscape is constantly evolving. The most profitable channel will vary according to your products type, target audience, price range, and marketing budget. Work with a trusted digital marketing agency to ensure you are getting ROI and hitting all of the key metrics. Value your marketing dollars and ensure they are spent wisely.
I have yet to see a company scale into the 8 figures in eCommerce that haven't developed a very strong strategy around Adspend.
Google Ads
Google Ads works like an auction. You are bidding for clicks against your competitors with similar audience goals. Your cost is determined on poor or well your ad campaigns are set up and how much supply/demand there is for those clicks. You pay for every click your ad receives, but a campaign that is constantly optimized and updated will outperform one with a bigger budget because of the way Google algorithms work.
Google campaigns require A/B testing and constant upkeep for the best results.
Google Shopping
Google is by far the most popular search engine which means you will want your products to show up on their Google Shopping tabs. You can create a plethora of campaign types. If you choose shopping you can push your product on classic searches, the shopping tab, or across sites that have Google Ads enabled.
Social Media
Facebook – Reach targeted customer groups by using Facebook manager. Easily create lookalike audiences from site traffic, email lists, or customize your own based on brand identity, customer lists, and product data. Facebook has a wide breadth of users suitable for most product types.
Instagram – Instagram is owned by Facebook so their ad management works very similar to Facebook. Instagram also introduced Instagram Shopping for brands to create shoppable stores directly on their account feeds. Instagram is great for DTC brands that offer consumer goods in industries like makeup, apparel, toys, etc.
Youtube – Youtube is owned by Google meaning that your AdWords strategy can include dispersal on their video-based platform.
Snapchat – Snapchat first introduced its very own shopping channel that can be found in the discovery section of the application. Coining it "Shop and Cop", this marketplace offers a limited selection of products ranging from beauty products to apparel. Snapchatters are able to browse and checkout natively through the app. Kylie Cosmetics was one of the first brands to be featured on Snapchat shopping and now it's worth billions. See our examples section at the bottom of the article for more on the Kyle Cosmetics Shopify project
Today, Snapchat's lion share of campaigns feature other types of advertising through story placement, geotags, video channels, and more. Snapchat is especially useful for brands targeting a younger audience as most users are in Millenials, Gen-Z, or even younger.
Pinterest – Pinterest is less popular than the aforementioned channels, but what it lacks in notoriety it makes up in ROI. On Pinterest, users select the things they are interested in and create networks of available "pins" for others to view. Using a visual orientation, the platform is focused on the concept of a person's lifestyle, allowing users to share their tastes with like-minded people.
Popular products include makeup, clothing, DIY projects, recipes, hairstyles, and consumer goods. These categories overlap heavily with many top eCommerce industries and products which means Pinterest is the perfect playground for digital marketers to go to work and bring additional revenue to eCommerce brands. Check out our full guide on Pinterest advertising here.
SEO
Capturing some of the top spots on Google searches can become expensive especially when you are competing with billion-dollar multi-national brands. It is not necessary to spend vigorously on keyword searches for top terms and it's more valuable to rank for the long-tail keywords.
Keyword research is paramount here. What keywords are you likely to rank number 1 for that generate solid business results?
Focus your efforts on ensuring all of your product pages and content pages are SEO-friendly for those keywords. You can maximize your resources and still rank well without spending money on Google Adwords keywords. Clean data that is easily scrubbed by Google will outperform dollar spends any day of the week. Follow SEO best practices and continue to build out new content through a blog or other content marketing strategy to garner new attention and new clicks.
In the end, you need to have a strong combination of good technical SEO and good off Page SEO that will be powered by third-party links to your site such as other reviews of your product linking to your site.
You will also need a strong understanding of Google Search Console, and an SEO software like Moz or Semrush.
Reviews
Integrating a reviews platform like Yotpo or Okendo creates social proof for your business. Customers do not want to be the first to purchase your product, nor do they want to be the last.
Institute a reviews system to show there is a community of people that enjoy your brand and products to instill a sense of trust behind your offerings. Review platforms are easily integrated with Shopify and help bolster the entire shopping experience.
It's nearly impossible to scale eCommerce without a significant amount of reviews!
Product Uniqueness
Companies can achieve a moderate level of success with any type of product if their branding, marketing, and customer service are above average. But in order to hit $100M, it is critical your product is not the weakest link in the chain. To reach 9 figures in revenue, you will need to build a customer base of repeat buyers that truly love the products and become brand evangelists. If your product lacks quality, doesn't meet the product descriptions, or changes for the worse over time, your business will not endure these problems.
Your product does not need to be perfect at the time of launch, but be sure to reinvest profits into research and development to continuously innovate and improve on past iterations. Your customer's needs will evolve over time and your product(s) will need to follow suit.
Your product must stand above the competition and solve a unique need that is unserved by the current market. It is possible to reach $100M with one amazing product that sells itself, but it is more likely that you will need to create a house of goods. Once you taste some level of success with your first product, begin to think of product derivatives, new product lines, and other ways of diversifying your revenue streams with product ingenuity and innovation.
If you don't create the product and are a retailer you need a strong brand and incredible distribution, logistics, and niche discovery around a specific niche of products that are hard for someone like Amazon to compete with.
User Experience
Shopify's out-of-the-box solution makes it easy to stand up a theme and start selling fast, but once you start selling in the millions you will want to create a more robust shopping experience for your buyers. All 5 phases of the eCommerce customer lifecycle should be reflected in your store's UX.
The ultimate goal of eCommerce is conversions. Every page should be shoppable or point users in the direction of your product pages. The entire experience should be easy to follow, quick loading, and navigable across all devices. A custom cart and checkout experience will further optimize conversions and foster a better brand experience all around.
Copy Writing
Great content is a pillar of any successful Shopify brand. Product pages, the blog, ad copy, and brand storytelling are just some of the use cases for great content across the site. Invest in great copy that is relatable, conversion-oriented, and tactful. Your website is a 24/7/365 salesman so be sure to optimize the content and copy with this in mind.
Product pages should be as descriptive as possible. Include all pertinent information, dimensions, and product data that will help your customers feel confident in the product they are buying. This will increase orders and eliminate backend headaches such as returns, replacements, and unhappy customers.
Add a blog that features stories about your company, industry trends, and other content pertinent to your sales goals in order to attract an audience that may not have been directly interested in purchase. Becoming a reliable thought leader in your vertical will substantiate your business and create a community that will return to your site for one reason or another. Every site visit and session serves as an opportunity for conversion and a blog is a great way to aggregate new visitors organically.
Well-thought-out ad copy is a non-negotiable aspect of any growing e-commerce business. Ads that do not perform well are a liability and will immediately hinder growth for a product-based business. We have already talked about the importance of digital ads and ad spend, but let's take an even deeper dive. There are three main aspects of an ad 1) the copy 2) the product 3) the landing page. All three portions rely on each other, but the copy is what drives people to click on the ad and visit your site/landing page.
An ad set is comparable to a car. The copy is the engine, the product content is the body-kit/frame, and the landing page is the dealership. The product video or image is like the body kit – a sexy red Lamborghini frame will watch your eye and acquire your attention. The ad copy is similar to the engine, it is what will get you from point A (the ad) to point B (landing page). Without a great engine or great copy, you will lose the customer's attention and the opportunity to convert. Customers will never get to the dealership because of the weak copy. Incproate A/B testing to find out which ad styles work and repeat over and over to scale.
Email Marketing
Aggregating customer data will set you apart from brands that simply rely on a winning product. Customer behaviors and expectations have evolved tremendously over the past few years. Follow-up campaigns through email platforms like Klaviyo can help boost sales revenues exponentially. Creating email sequences for special offers, customer discounts, product recommendations, abandoned carts, and company updates will allow you to better connect with your customer base and attract more conversions. Email marketing providers like Klaviyo make integrating with Shopify easy so you can start collecting emails and sort users into email lists with different targeted actions.
Email drip sequences can be highly curated to target customer groups, maximize AOV, and attract repeat purchases optimizing LTV.
Fulfillment & Order Management
Many brands overlook order fulfillment because they are so focused on marketing and sales, but getting customers to successfully convert is only half the battle. Amazon has changed the game for anyone who sells online. Customer expectations are astronomically high so your brand needs to adhere to top standards of business practices in order to survive and thrive.
The top brands will provide order tracking that keeps customers updated with transparent information all the way from order confirmation to delivery. Customers should be notified and be able to track every phase of fulfillment. Brands that have superb fulfillment methodology will not only keep customers more satisfied, but they will also have fewer returns and order mismanagement. The customer journey is not complete until the customer receives the product and is happy with it. A conversion that results in a lost package or return costs the business twice as much as a lost conversion in the first place. Shipping costs, damaged inventory, resource tracking and more will bite you in the long run.
Shopify has plenty of partner technologies that can be integrated into your store to automate fulfillment processes and deliver the best results for your customers. Some of our favorites are Shipstation, ShipperHQ, ShipBob, and Logicbroker.
For complex business models that require many stems communicating and working with each other, you will want to incorporate an ERP like Netsuite or Skubana into your technology mix.
Amazon's competitive advantage is its ability to manage and fulfill orders quickly and efficiently, you need to eliminate as much friction as possible.
Payment Options
Shop Pay allows users to execute transactions without paying additional fees to Shopify, but more can be done to mitigate friction during the checkout experience for users. Top brands will offer various options for payment methods in order to make the checkout process as simple and frictionless as possible. Shopify users can easily integrate Apple Pay, Amazon Pay, Paypal, and cryptocurrency as payment methods. They can also add third-party add ons like Afterpay, Klarna, or Katapult to let users split payments or integrate with providers Sezzle and Affirm for collections and order verifications.
You want to reduce cart abandonment at all costs, offering multiple payment options will help you avoid this problem.
Apps
Doubling down on what we've discussed already, it is pivotal that you leverage a handful of the 15000+ Shopify Apps that exist on the app store. Some are better than others, but they can help advance your website functionality without bleeding your pockets dry with custom development. Check out our favorite apps here.
Custom Apps
If there isn't an adequate solution available on the Shopify App Store, then you can custom build an App to take your store to the next level. As you scale over time, and your business model becomes increasingly complex, it will be necessary to integrate more complex solutions to automate your processes. It is important to grow your systems in line with your revenue so that you can focus on continued scale and growth rather than operating day-to-day responsibilities to keep the business afloat.
Shopify's core functionality is great, but investing in custom functionalities will accelerate your business past the competition stuck in the sandbox.
Internationalization
Shopify makes it easy to convert your store to cater to international markets. Shopify Plus allows for easy international expansion with options for Multi-Currency, Multi-Language, and Multi-store which dynamically update data to match the end-user wherever they are across the world. Scaling to the next level means expanding to new markets and expanding your reach. Take advantage of Shopify's streamlined approach to cross-border selling and start capturing more value from the many markets of the world.
Becoming a $100M brand means you can serve many markets with little friction.
Top Shopify Brands and Why They Stand Out
This billion-dollar brand was one of the first to modernize the influencer marketing model. They scaled from a UK garage into a multinational brand with clean product imagery and fitness influencer promotion. They re-platformed to Shopify Plus and doubled their revenue in just 12 months thanks to the more scalable infrastructure designed for eCommerce growth. Gymshark also leverages Shopify's POS system to bring their online experience offline in order to collect payments for merchandise at gyms, tradeshows, and events worldwide.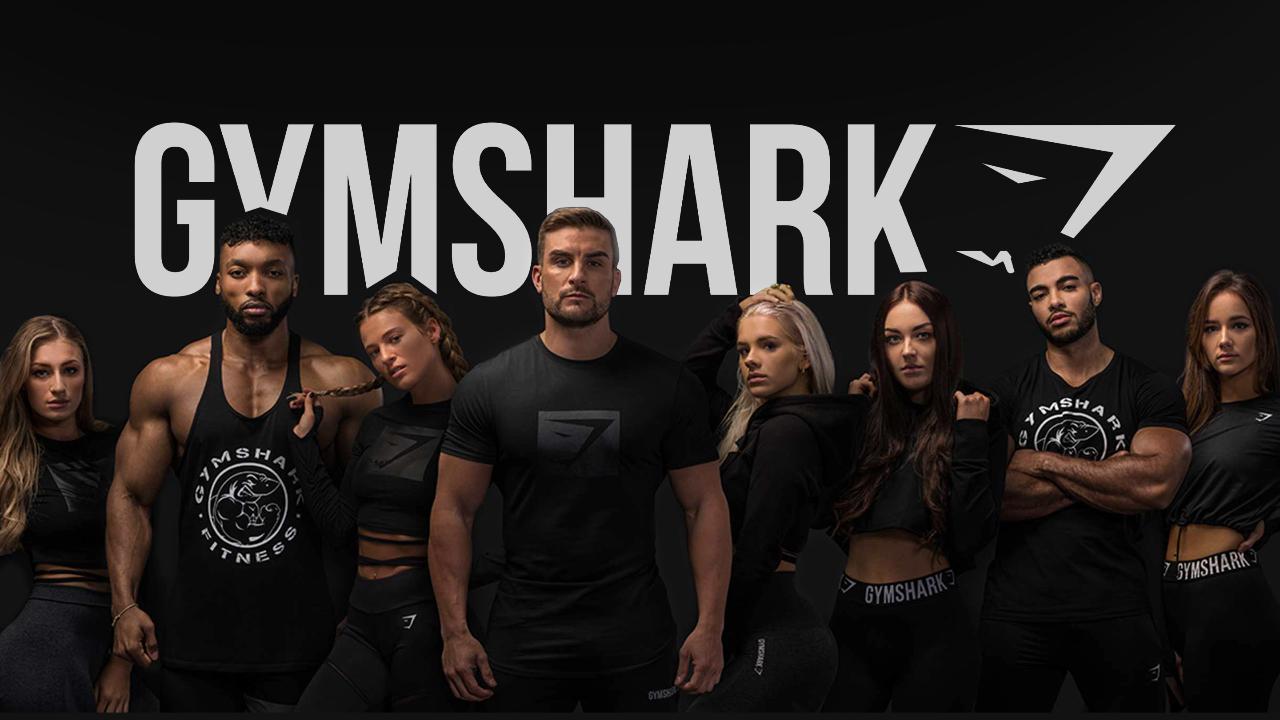 Heinz was a 150-year-old company that grew to worldwide fame through traditional distribution methods. Until COVID hit, they were hesitant to start selling direct to consumers online. Then, UK government mandates made it difficult for their older clientele to travel to stores and purchase products, so they needed to find a solution, fast.
Shopify Plus was identified as the platform of choice, meeting key criteria in terms of stability, simplicity, and ease of use, while also meeting important conditions for privacy and General Data Protection Regulation (GDPR) compliance.
The store: HeinzToHome was rolled out just 7 days after inception, offering a limited selection of the popular Heinz Beanz, Tomato Soup, and Spaghetti Hoops packaged as a bundle. This use case demonstrates the flexibility of the Shopify Plus platform, quick stand uptime, and changing nature of the business world. Heinz realized the power of eCommerce for the betterment of their company and their customers. It will be interesting to see how they expand with the cross-border functionalities into America and beyond.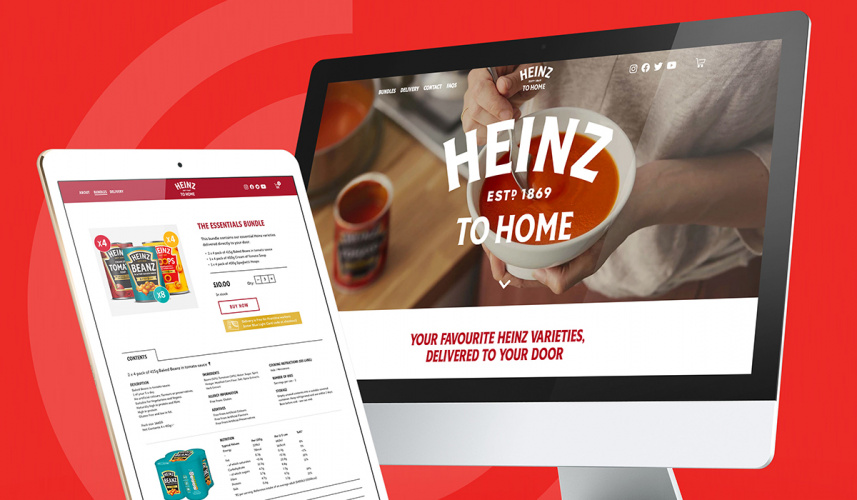 Bogged down by hundreds of thousands of dollars in software costs, this British handbag company was reinvesting its sales revenue into platform development fees. Their ship was sinking because of the overcomplicated tech stack on Salesforce Commerce Cloud. Luckily, they found Shopify and re-platformed it to the simpler to use SaaS offering. Ironically, reduced cost does not preclude advanced functionality. With Shopify, Cambridge Satchel Company was able to integrate Augmented Reality to allow customers to try on their bags prior to purchase. This innovative experience was just one of the factors that have permitted the company's resurgence to profitability.
The Economist online offers authoritative insight and opinions on international news, politics, business, finance, science, and technology and is a world-renowned resource for many areas of life. Their project is unique because they started as a content-based site and diversified their offerings to create eCommerce stores and drive new revenue. The Economist launched multiple stores for their different markets, but they operate in a different space than more traditional Shopify brands. Consumer products like makeup, apparel, food/beverage, and equipment are always linked to Shopify, but digital goods and services are not as commonly paired.
The Economist launched separate stores for US/Canada and UK/International but delivers the same experience for all users. Their segmentation allows for better conversion of language, currency, and product offerings. The Economist offers standards for consumer goods like stationery, clothing, and diary books, but also places a heavy focus on digital goods and resources. Unlike most consumer brands, digital fulfillment has its complexities. The Economist stocks a range of printed and audiobooks, as well as a range of PDF resources for their customers. Ensuring users get and keep access to the digital goods they purchase requires different development standards than a normal site would have.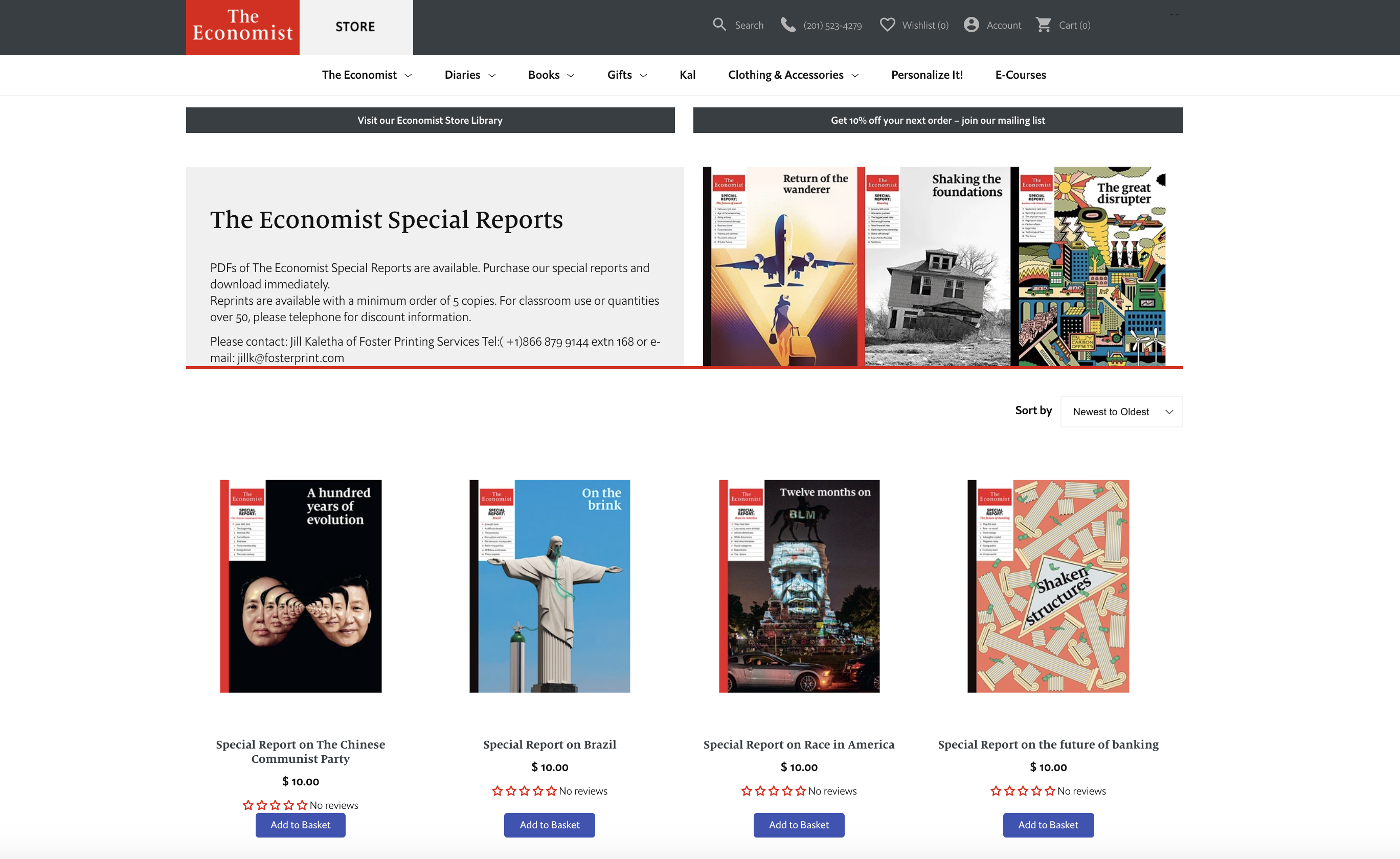 The retro-styled shorts and bathing wear brand was created to fill a void in the men's fashion wear industry. Four college friends wanted to build a lifestyle brand, not a software website. They boast about their lack of technical background and pay homage to Shopify's technical ease of use. The founders saw instant growth because they were able to focus on generating awesome brand content rather than wasting hours meddling with complex software. The site is set up to spotlight the products and the story, not overwhelm the customers with superfluous functionality. 50% YOY sales were attributed to the integration of user-generated reviews and content directly into product pages in combination with successful email marketing campaigns to their 1.5 Million email subscribers.
This company story shows just how powerful digital marketing strategies like Email and Review Apps can be in order to scale your business fast. With SaaS systems, brand owners get to focus on what they're good at and leave the technical development to what Shopify engineers are paid to do. Innovation from both sides has left all parties winning and the Chubbies team shows no signs of slowing down anytime soon.
Kylie Jenner was named the top earner on the Forbes Celebrity 100 list, having made $590 million in 2020 alone thanks to her self-launched cosmetics brands Kylie Cosmetics. Specializing in lip kits, Kylie used social media advertising to build a makeup empire and become the youngest woman billionaire ever. Kylie proved that using custom-hosted eCommerce frameworks isn't necessary to scale revenues to massive heights. Kylie and her team leveraged a Shopify theme and innovative marketing to create one of the world's most recognizable cosmetics brands.
The company makes use of Shopify's cross-border selling, easy standup, and eCommerce strategy to power the site for its 20K daily visitors. Every functionality and design feature is conversion-oriented which makes hitting $1B in sales more reasonable than you may think.
If you are interested in learning more about the capabilities of Shopify Plus, please reach out to our team. We became Shopify's #1 Partner for a reason. Contact us here.