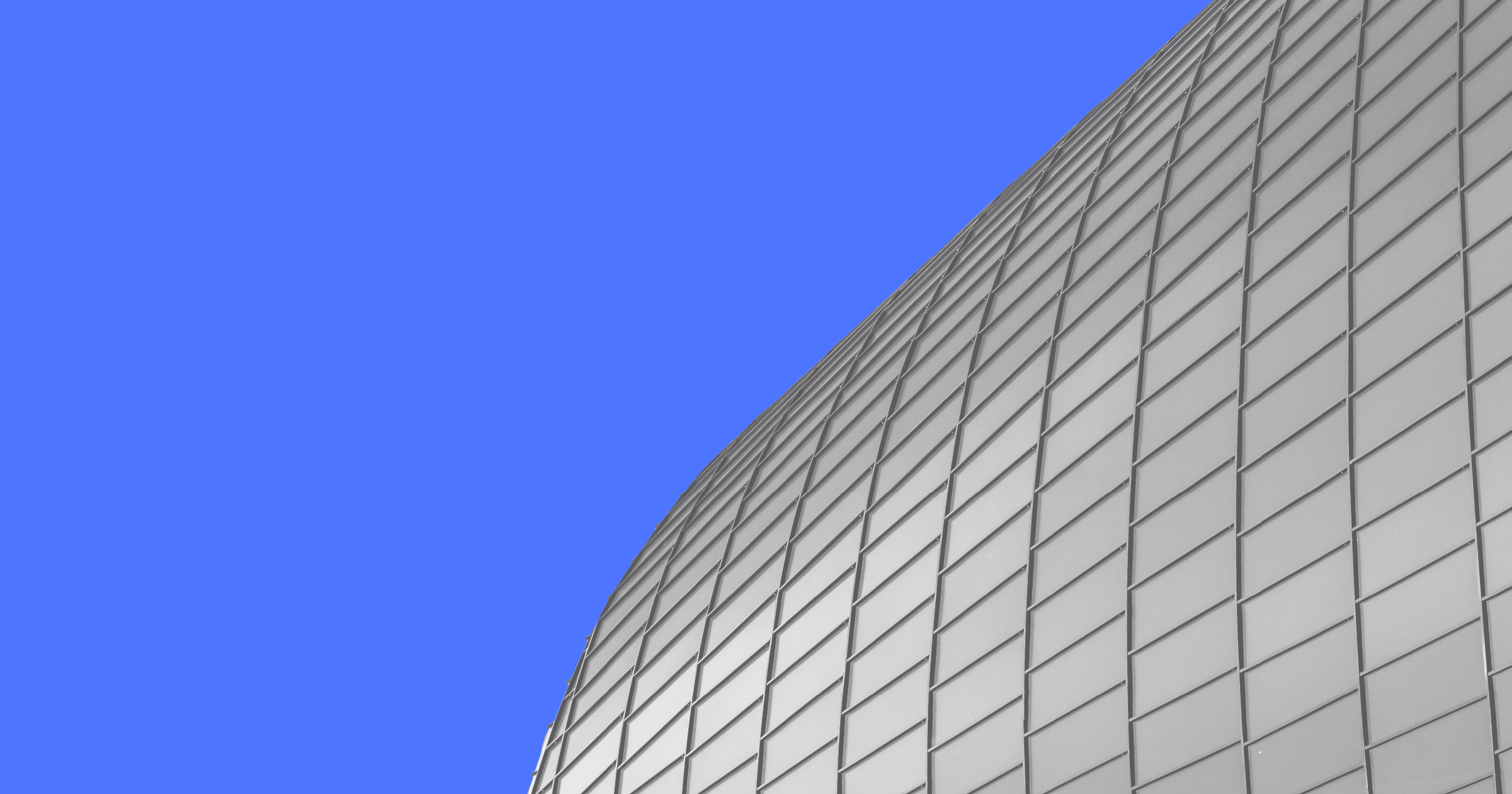 In honor of Trellis being named to the Inc. 5000 list of the fastest-growing businesses in America, Trellis CEO Isaiah Bollinger met with the host of the Business Performance Podcast and CEO of PPQC Henry Schneider to discuss what it takes to build and grow an eCommerce business in today's world. Trellis has faced many challenges during this period of growth and Isaiah shares his advice and lessons learned in the PPQC podcast below. Today, we will look into the Trellis roadmap and see key takeaways from this insightful podcast session.
Trellis Background
The mission of Trellis is to be a holistic eCommerce solution provider for our clients. We emphasize the importance of strategy to our clients before, during and after any project. A well- planned out roadmap is crucial for any project to be completed on-time and on-budget. Trellis adds value when it comes to strategy because we prepare our clients for whatever they need before they actually need it. This can be applied to design, development, integrations, marketing or any part of the eCommerce pipeline. All facets of the project process are important and must be paid attention to until the project has grown and been marketed effectively.
Over the years, the ideal client has changed as Trellis has matured. Currently, we focus on mid-market companies that are anywhere between $10M- $10B. We find ourselves in this niche since companies of this size seem to have a budget for our services, more flexible spending plans, and no political overheard to sift through. Trellis has become increasingly selective with the clients we work with and the projects we take on to ensure top quality results for high tier clients.
Challenges with Accelerated Growth
Growing to where we are today has been no easy feat. In fact, the Trellis team has progressed and evolved through many gripping obstacles that many other players in the eCommerce space have fallen victim to. These challenges may be behind us but new hurdles approach us constantly.
At this growth rate and company size, the largest obstacle looming over the executives at Trellis is hiring. Exponential growth is great for many reasons: more clients, more revenue, more reach. However, more resources are required to fuel the growth and finding quality developers can be tricky. Hiring quality talent in an uber-competitive industry is tough enough, but hiring at scale adds another degree of difficulty.
Another issue associated with a growing firm and a growing team is project management. More employees mean more people to watch, analyze, and optimize their processes. This increases exponentially and can overwhelm project managers if they are given too much at once. Plan for hiring and project management in advance so that clients do not see any lapses in communication or services. The constant improvement of systems and setting expectations of clients cannot be overlooked as the business grows.
The final challenge that presses Trellis at this time is allocating sufficient time to scale the business development side of your company. Growth is only great if it can be sustained. Trellis does a fantastic job of creating recurring revenue with our clients since our retention rate is so high. however, we still must constantly look for new deals, new clients, and new opportunities or you will fall behind the curve.
Advice for Other Players
It is safe to say that Isaiah and the Trellis team have become eCommerce experts after decades of trials and tribulations in the space. The Trellis portfolio speaks for itself and there are plenty of things to learn from our CEO and apply to your business.
First, do not romanticize your business. If you are in the services industry (like Trellis), then you should realize that you are selling TIME and nothing else. Understand that your time is valuable and the value varies depending on who or for what it is allocated. Maximizing that value will be the key step in growing your business.
In order to maximize the value of your business, get DATA-DRIVEN. It is well-known how powerful data is and how useful it can be when it comes to providing customer insight, analysis, or recommendations. Compiling the numbers behind your business will help you make sense of your operations and optimize them thereafter. Some metrics to consider are profit per employee, profit per department, and profit per client to highlight which portions of your operation are lucrative and those that are hemorrhaging funds from the company. Becoming data-driven helps with decision making as it facilitates problem pinpointing leading to problem-solving. Integrate all your systems into one functioning machine to make extracting the data quicker and easier to interpret.
Finally, players in this space must realize that Revenue ≠ Profit. Landing a major deal with a huge project pricetag can be exciting and game-changing for a startup. However, it can also be resource exhausting. Deals may be appealing on the surface-level but overwhelming yourself with a deal that does not provide profit is a bad decision early on. Projects can provide value in two ways 1) build profit 2) build credibility. If neither of these boxes is being checked, scratch the deal and live to see another day. A better deal will come along if you follow and trust in your roadmap.
Lessons Learned Along the Way
Whether these lessons have come from life, the business, or his family Isaiah has learned to make decisions fast and make them decisively. Do not procrastinate. Problems will arise, when they do, make a decision and move on. If your decision did not fix the issue, then you will try another solution but at least you did not dwell on the problem. Aggressively attacking challenges is the best strategy for overcoming them and learning along the way.
Isaiah then moves into discussing the relationship between work ethic and personality when it comes to a professional environment. He believes that if there are two types of people in this world: hard-workers and natural talents, then the hard-workers will be more successful each and every time. Natural talents may hit the ground running and have high short term success but the results will not last. Perfect your work ethic and success will follow. He adds on to this idea by saying that people are either leaders or followers and it is always best to be a leader.
Advice to Customers
A full-serviced eCommerce website project will take many months at a minimum to be completed. The process contains hours and hours of discovery, planning, and preparation before the entire scope of work and project can be determined. With this said, we view our eCommerce projects as living breathing things that are constantly growing and evolving. So, we encourage our clients to work with us in building an MVP ( Minimal Viable Product) and getting it to market as quickly as possible.
Many clients are afraid of doing this because of their perfectionist nature. It is a mistake to cram too much of the project into phase 1 and leave too little for phases 2 and 3. Balancing the project and getting the MVP to market will work in the clients advantage over time. A balanced roadmap allows for the project to be completed on-budget and on-time.
Recent Successes
We have been ranked at #840 on the Inc. 5000 list for the fastest-growing business in the United States. Trellis also placed at #13 for companies based in Boston.
In addition, our proudest accomplishment over the past year has to do with our successful acquisition and merger with Shopify agency GrowthSpark. The merger occurred in November of 2018 meaning we have just passed the one-year anniversary of the milestone. The transition was tough and many issues arose. However, the teams have become unified and well-oiled to the point that any issues associated with the merger are in the rearview mirror. The merger allowed for Trellis to bolster the Shopify division as well as fill in critical gaps on the ownership team.
Vision for the Future
As with most companies, growth and scaling up is a main goal. But growth can be interpreted in many ways. Trellis' CEO is less motivated by financial gains as he is motivated to leave behind an innovative company that provides game-changing experience for its customers. Trellis is fueled by the services we provide for the clients that we love.
Isiah's vision for Trellis continues with the idea of building a comfortable company culture for all employees. Trellis is a heavily remotely operated organization but employee satisfaction is still very important to us. Happy employees produce better results and reduce turnover. As we grow, we have become increasingly corporate but still maintain a relatively casual work environment that allows for all Trellis workers to work efficiently.
A great infrastructure will allow for years and years of innovation to build on top of the foundation.
Why Trellis?
Most agencies out there do know how to code but what they lack is the eCommerce expertise to help build out a vision for your brand. Trellis can help understand the goals of your business and create a customized strategic outline for your business to integrate into the market as your project is completed. The agency you are working with should be looking 3, 5, and 10 years down the line to prepare for your business' growth. If your agency is not expecting your business to scale and scale with you, why are you working with them?
Our attention to detail is another reason why Trellis has become an eCommerce titan in design, development, and marketing. Always be willing to work with your customers and provide high levels of communication to maximize the workflow efficiently. Creating transparency and visibility between agency and clients mitigates the chances of overspending, missing deadlines, or other friction that could occur during the project.
Your agency is there to add value and be holistic experts. Trellis works with all of the major eCommerce platforms and is certified partners with hundreds of eCommerce technologies and integrations that exist. We have a strong community presence and can add value to any brands' eCommerce customer journey. Trellis emphasizes that we are part of your team, not a third party extension or outsource firm. We want to build trust and rapport with our clients as we find this produces the best results.
And, Finally
On behalf of myself and the rest of the team at Trellis, we wish you and your family a HAPPY THANKSGIVING!